Extreme and sharp fashion design
The split-type headlights
Striped LED daytime running lights
LED automatic headlights
Straight waterfall air intake grill
18-inch dual color rim
Transverse LED taillight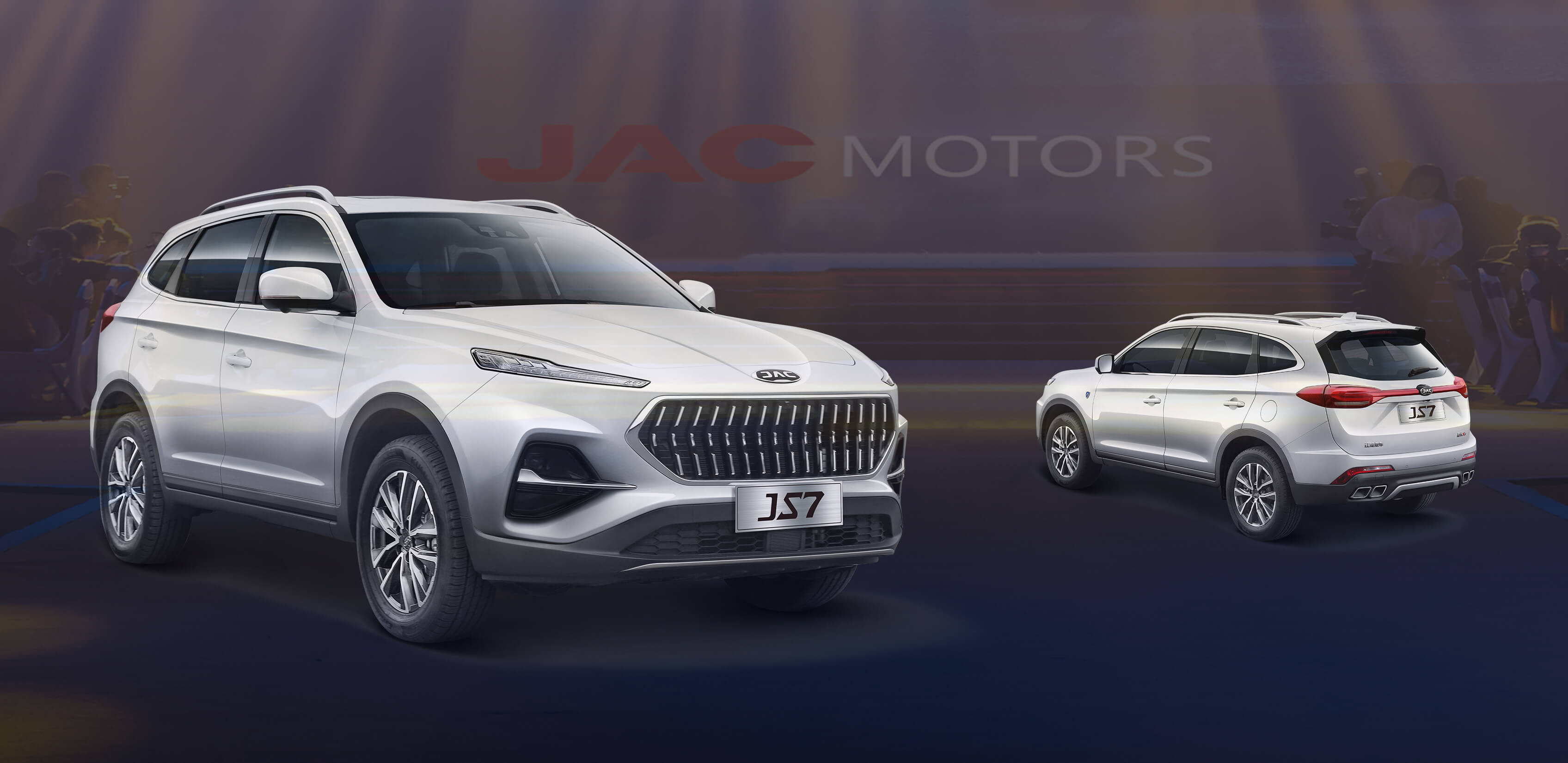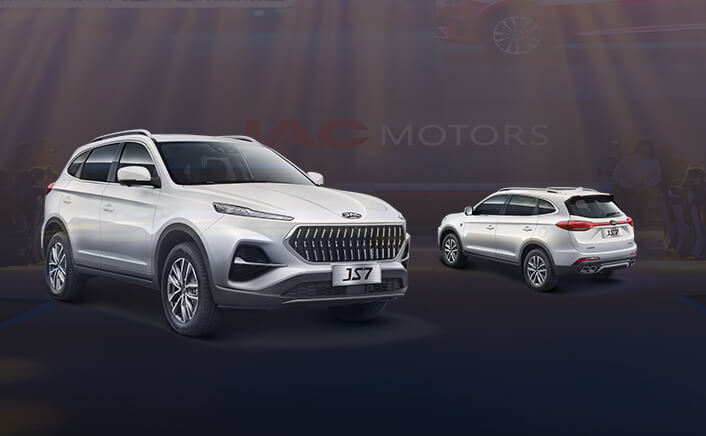 JS7 provides luxurious driving space
Through-type taillight design
Simple, smooth and stylish, corresponds to the decoration below, full of technology and recognition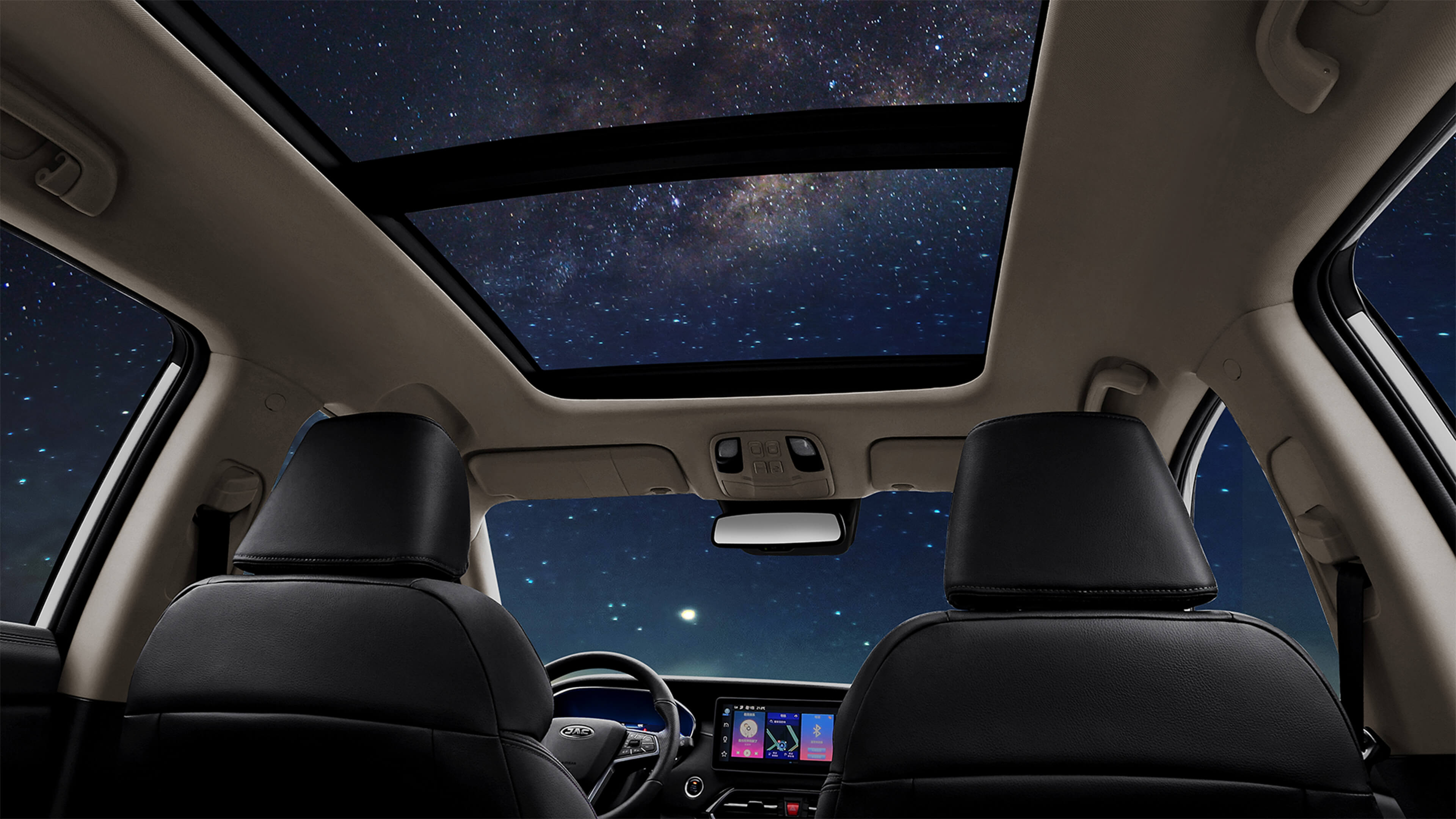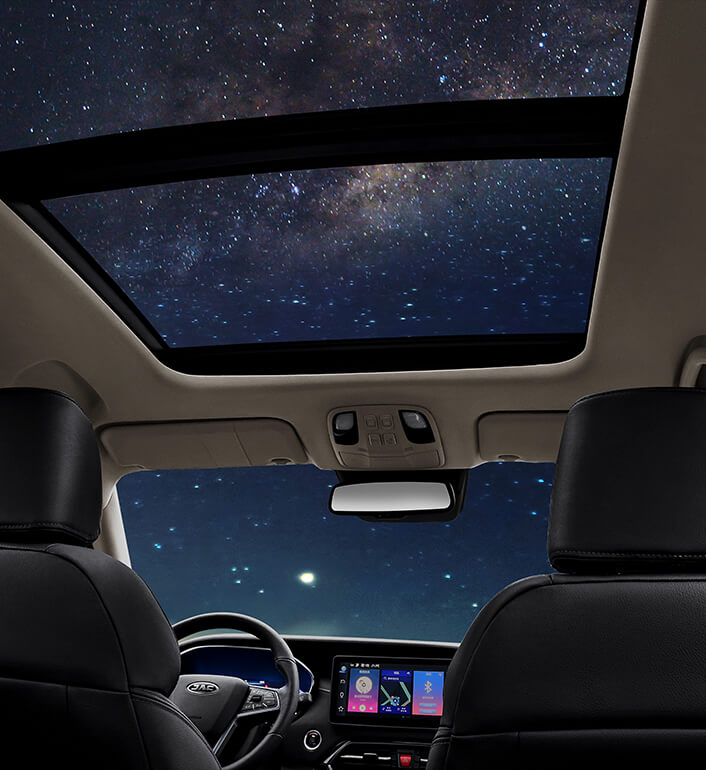 Starry panoramic sunroof with a window area of 0.84㎡, equivalent to 4 single sunroofs.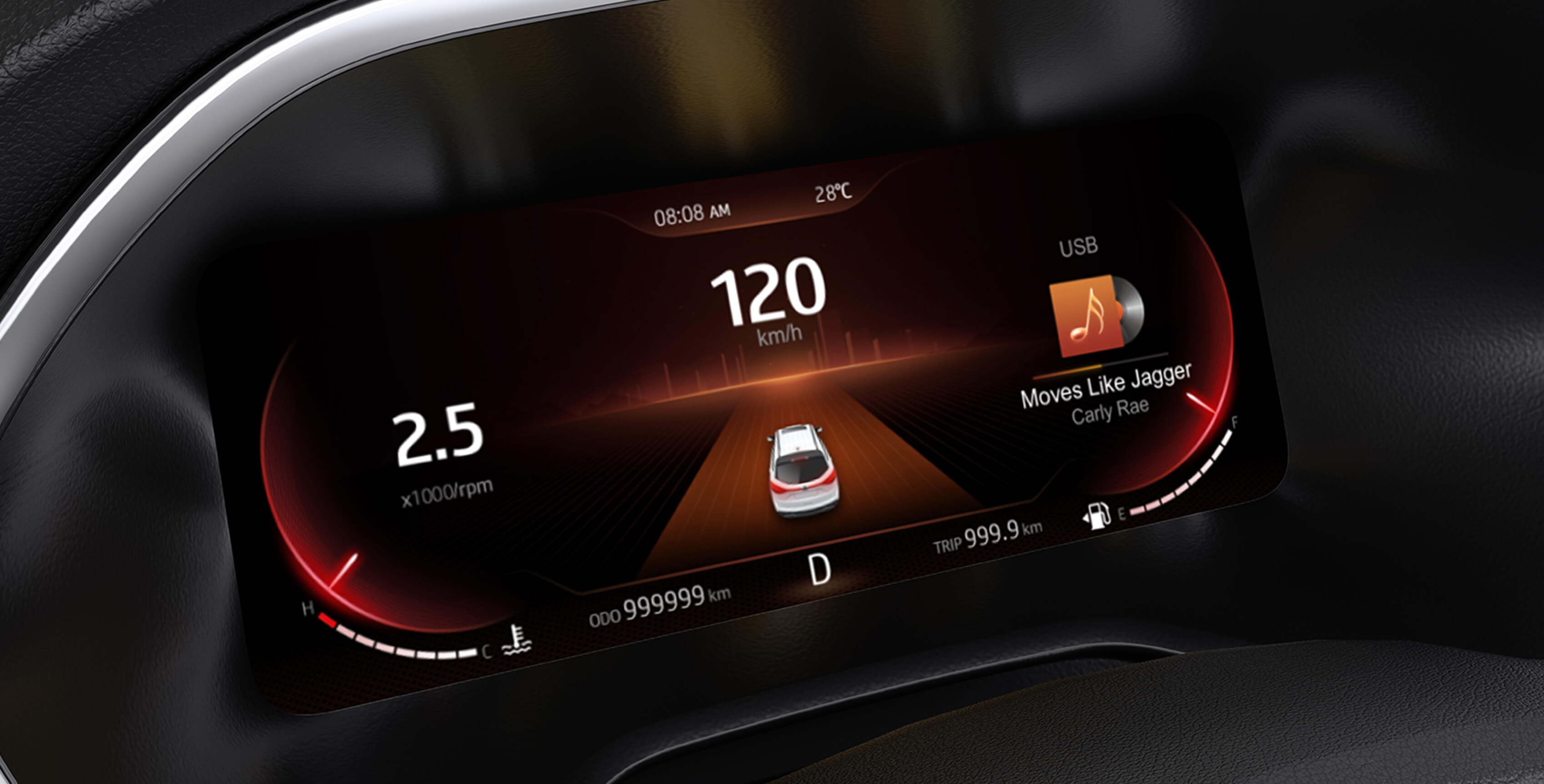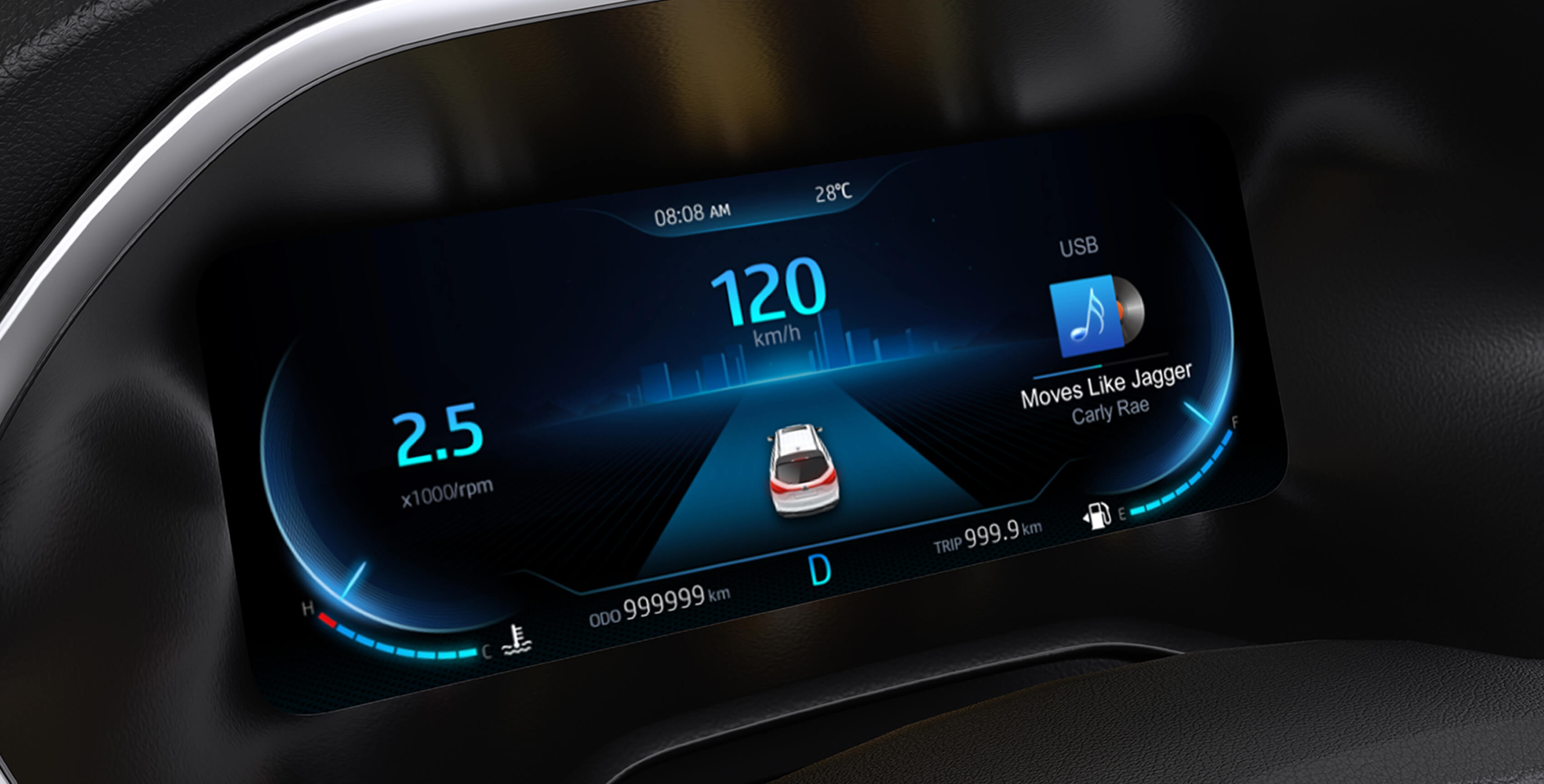 12.3-inch LCD instrument, full digital display, simple and clear, three theme modes can be switched at will with one key.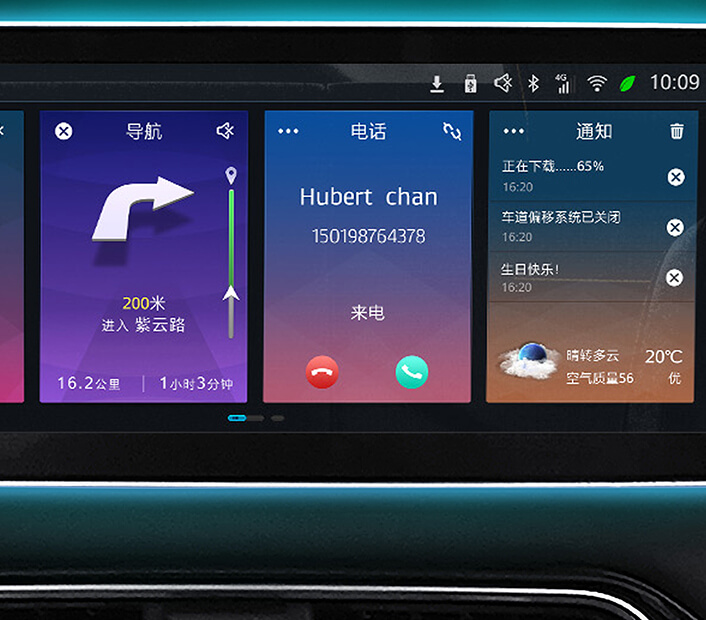 12.3-inch high-definition super wide screen with full color, sensitive touch and intelligent technology.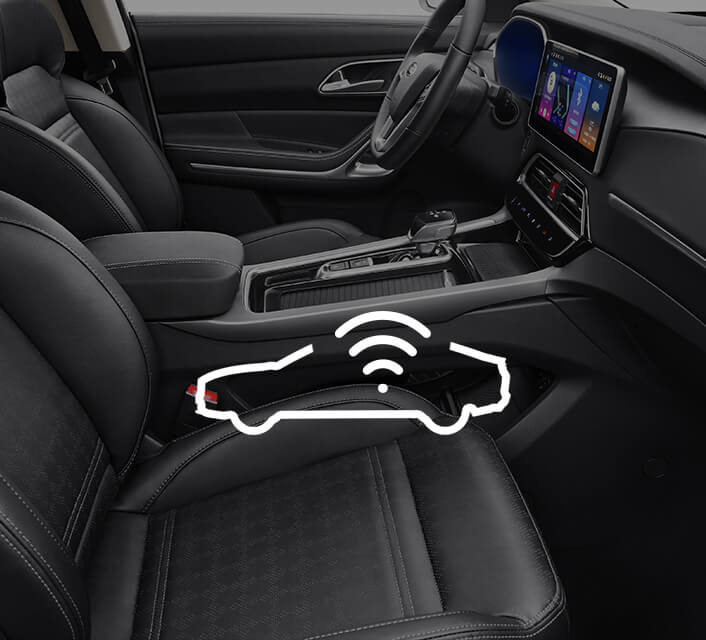 The latest sixth generation of mobile phone Internet technology, wireless connection, free settings for mobile phones, support IOS and Android platforms.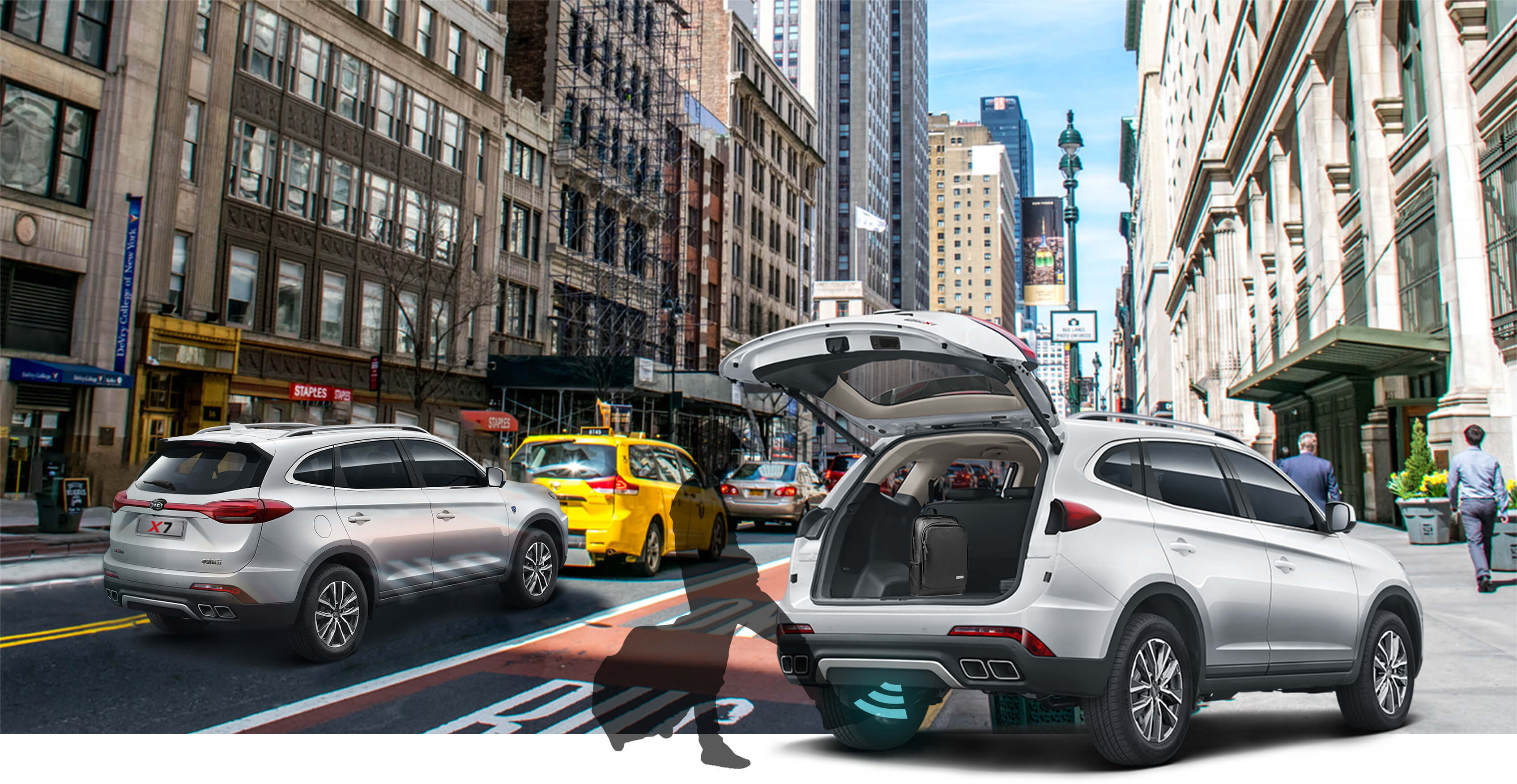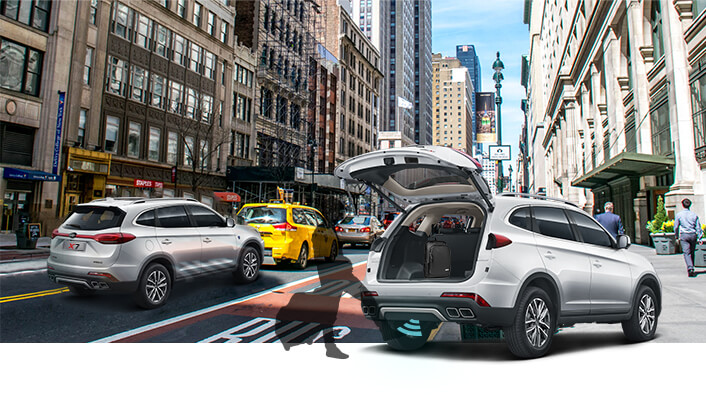 Support kick induction opening, free your hands; The opening height of the tail door can be set either by means of the central control screen or the tail door switch, which makes it convenient for consumers of different heights.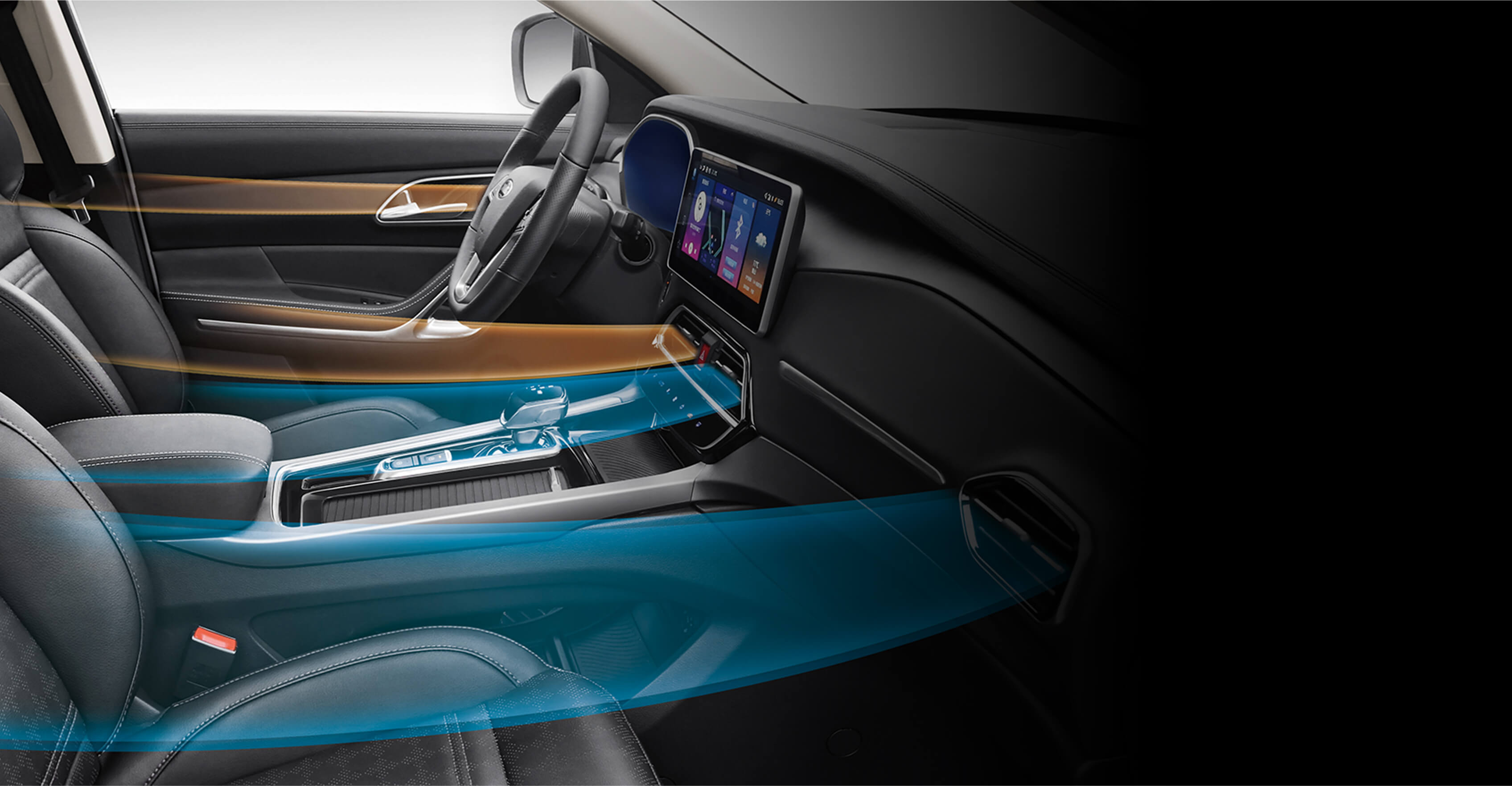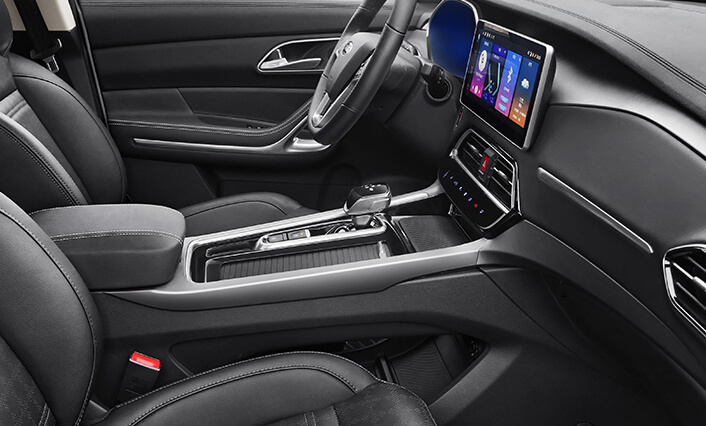 Dual temperature area with constant temperature air conditioning technology, effectively adjust the interior temperature.
Safe and worry-free driving experience
Full-function electronic stability control of car body
Integrated ABS/EBD/ESC/TCS/HBA/HSA/HDC/BDC/EDC/ESS/ARP/EBP/DBF/AutoHold altogether 14 functions, to improve the stability of the car body and driving safety.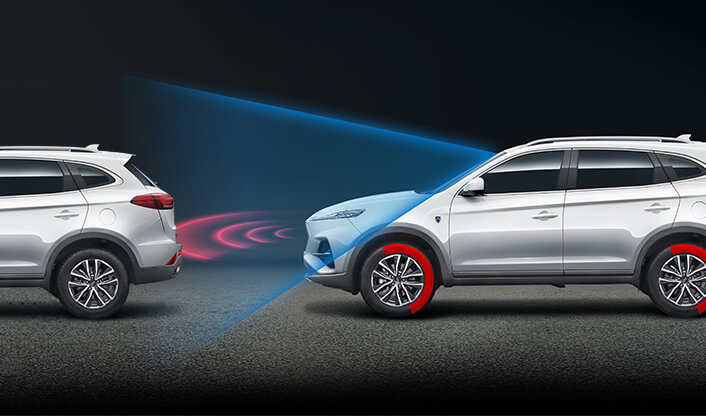 Intelligent safety
All-round intelligent safety configuration makes driving more secure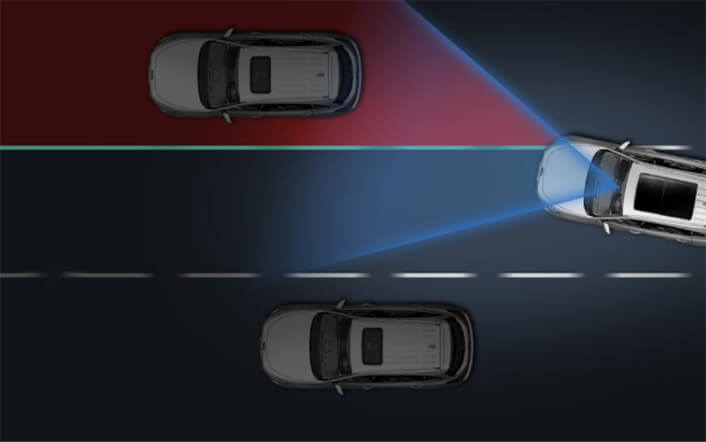 AEB automatic brake
remote monitoring of obstacles and pedestrians, enforcing automatic brake in emergency to fully guarantee personal safety.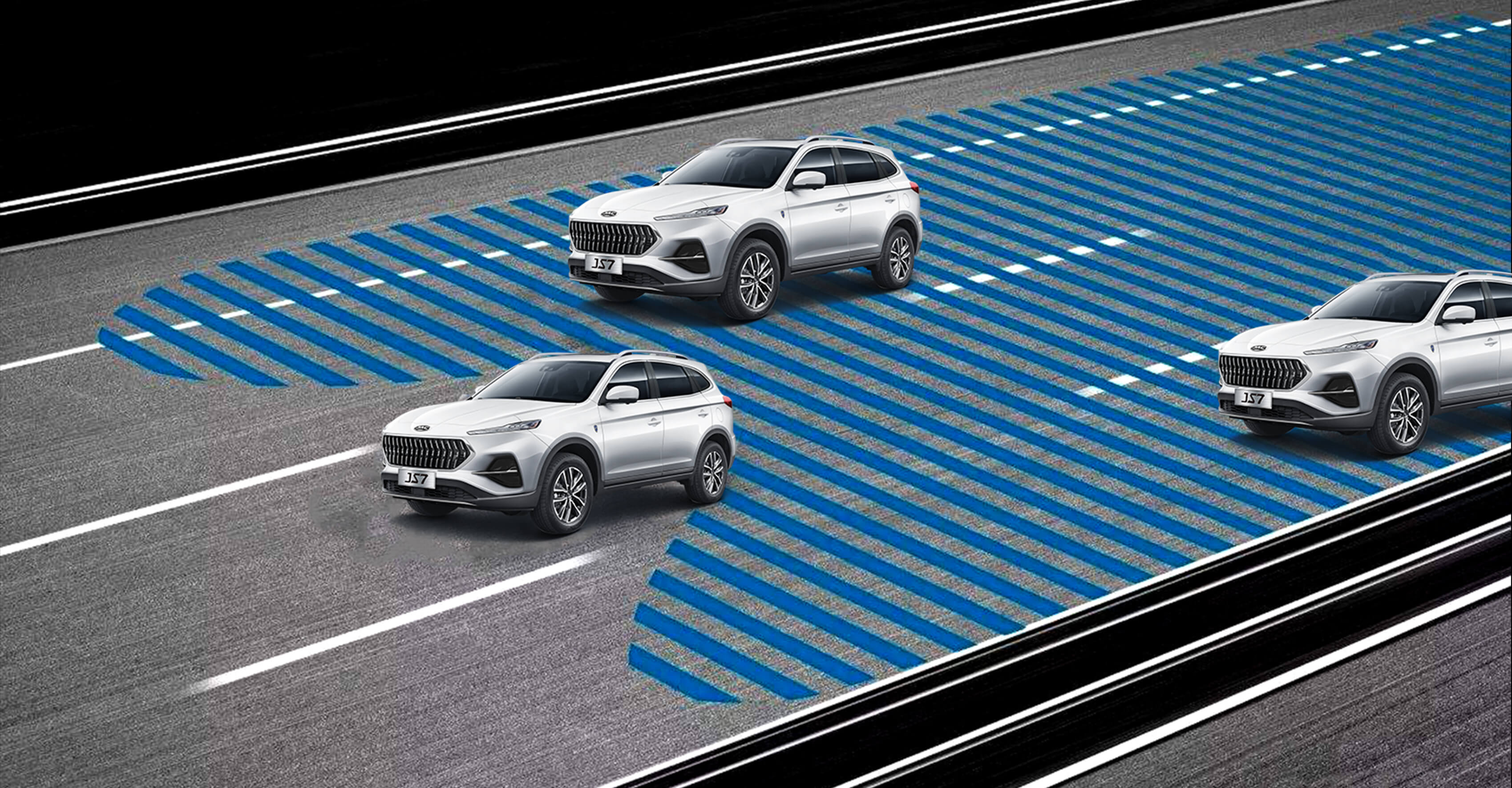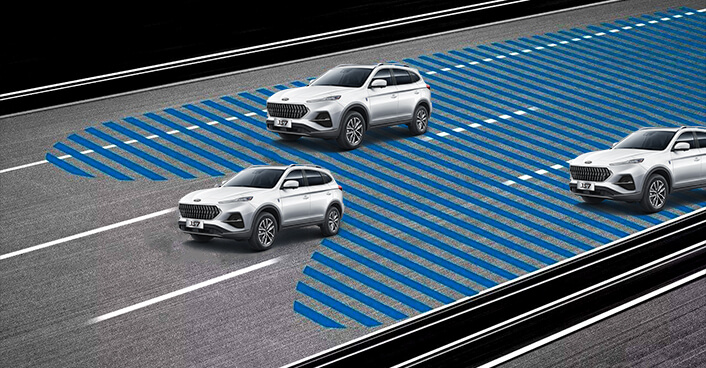 LDWS intelligent lane deviation warning
when drivers unconsciously deviate the car from road lines, the system will automatically buzz to alert the driver to return to the main road and reduce the occurrence rate of accidents.
BSD blind spot monitoring
cover the blind area of the external rear-view mirror. The external rear-view mirror will alert the driver to avoid accidents due to the blind area of the external rear-view mirror when changing lane.