On May17th,2018, JAC T6 was officially released into Bolivia, which meant that JAC pick-up had entered one more country in the global market.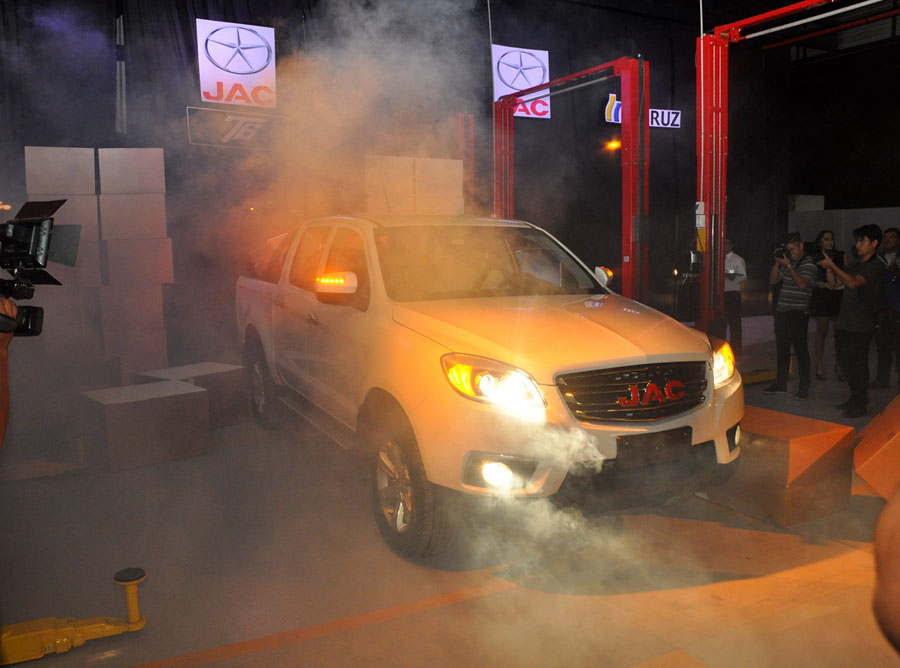 Bolivia is a world well-known American plateau, which is an inland country located in the middle South America adjacent to the five countries
of Brazil, Bolivia, Chile, Argentina and Paraguay. It is a country dominated with plateau and the average plateau is more than 3000 meters, which is the country with the highest plateau. Besides, its plateau of the capital La Paz is more than 3600 meters, which is the capital with the highest plateau. Because of the rich natural resources, Bolivia is called 'A Donkey Sitting In a Gold Mine', thus its complicated terrain emphasized a lot on the vehicles 'power.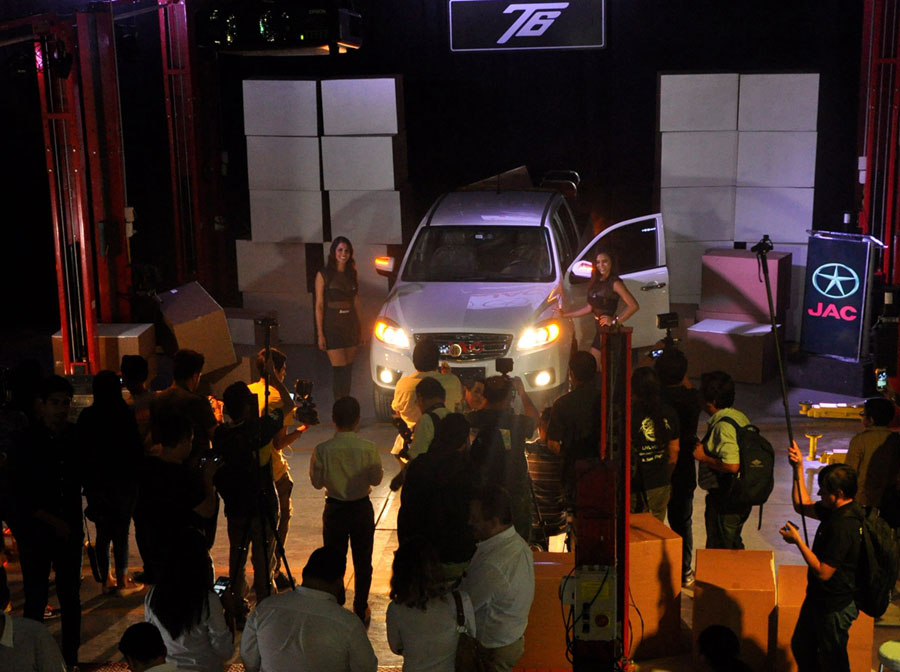 The pick-up released this time was equipped with JAC self-developed Green-jet 2.0T+ gasoline supercharged engine with the maximum output of 140kw and the maximum torque of 290N.m, and meanwhile, it is matched with six gear manual transmission and four-drive model, moreover, its light-weight design has ensured the excellent gasoline economy and power.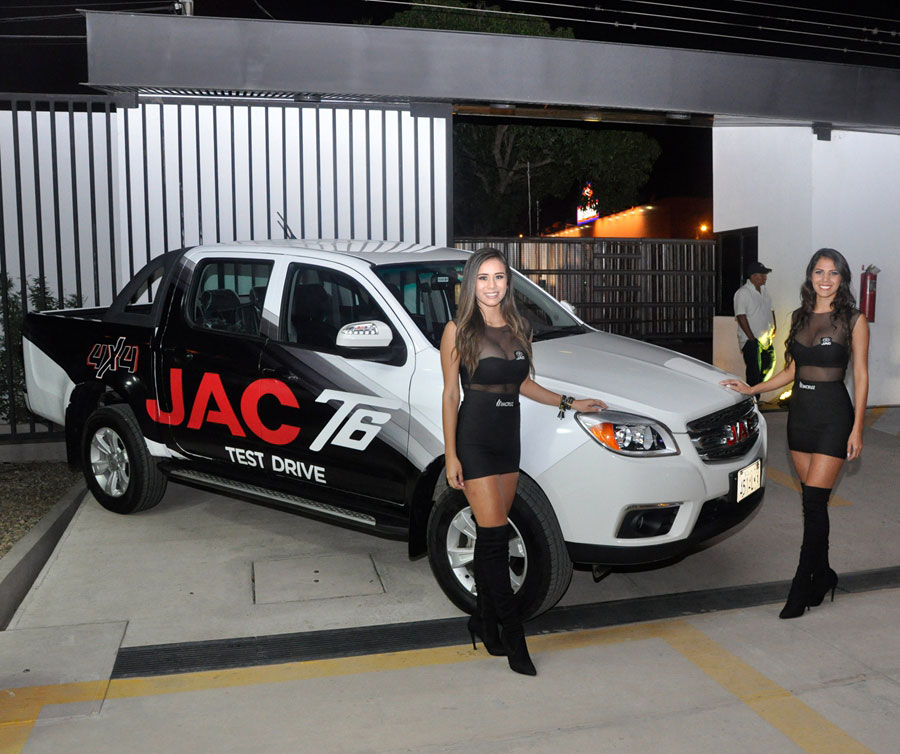 The releasing activity this time has invited the local main media to attend with a large paper box as the background wall to play T6 video. As the completion of the video, a T6 pick-up came out from the paper box wall and appeared in front of the audiences. At the same time, two more T6 were driven respectively from the right and left side, three T6 were exhibited for the convenience of the audiences to get more detailed information about the vehicles.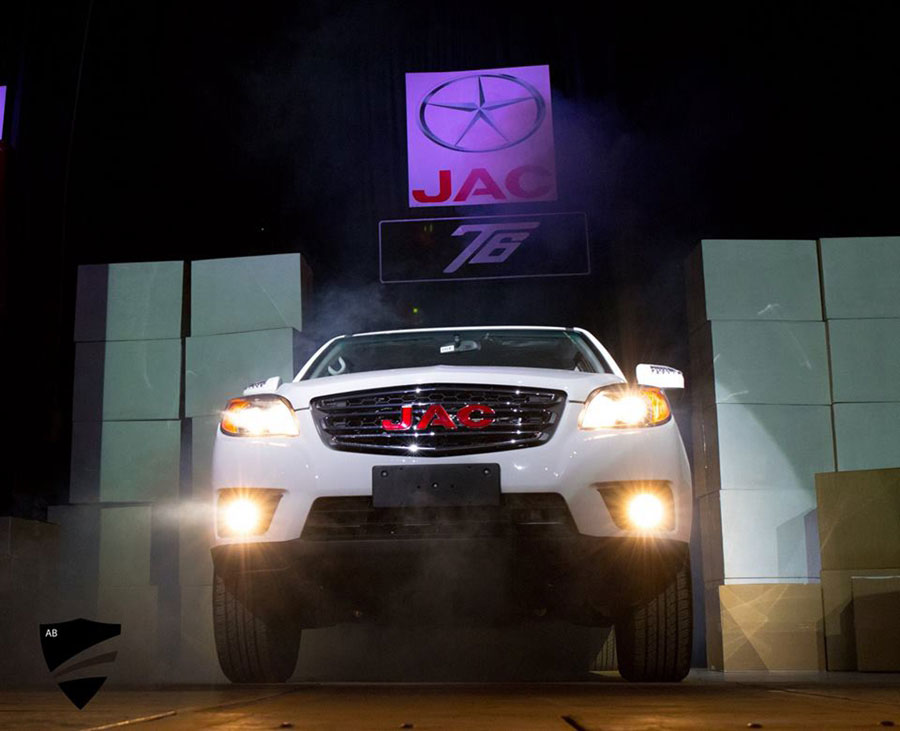 The media rushed to take the photos for the vehicles, and the potential customers consulted about the products'configurations. On the scene, there was one test car for the customers to test drive and all the users could make the appointment.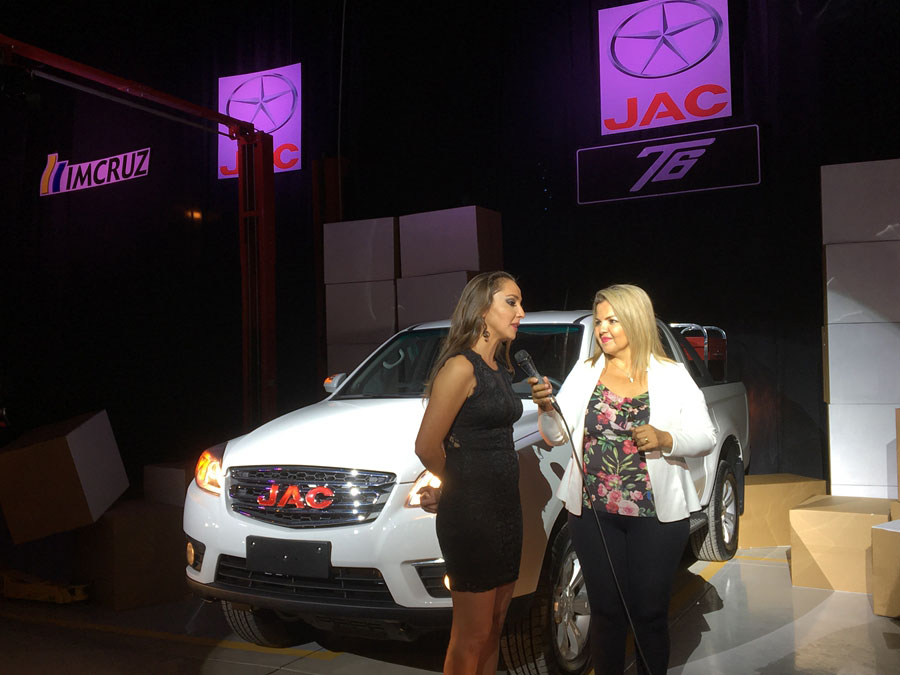 Since 2018, JAC pick-up has outstanding performance in the Chinese market, and its market position has jumped into the fourth position with the positive rising trend.


In the global market, JAC pick-up has made continual new progress and breakthrough. In the mature pick-up market, such as Chile, Uruguay, Paraguay and Ecuador markets, the sales of pick-up have appeared sustainable growth, and in 2018, T6 pick-up has entered Middle American countries. The success of T6 pick-up in Bolivia has extended JAC products line in Bolivia, and further improved that JAC pick-up can met the demands of different market environment, showing its outstanding products'adaptation.