On 25th May, 2018 World Manufacturing Conference was grandly opened in Hefei and many representatives from business and government, specialist and scholar gathered here. As excellent representative of Hefei manufacturing enterprise, the star products of JAC were designated as conference vehicles to service guests.


JAC SOL E20X was exhibited in the conference

During the conference, abundant of Chinese manufacturing outstanding achievements have been exhibited in Hefei Binhu International Conference Center. Among them, the first product of JAC-VW joint- venture company – SOL E20X caught the public attention and rolled-off the production line in the opening day.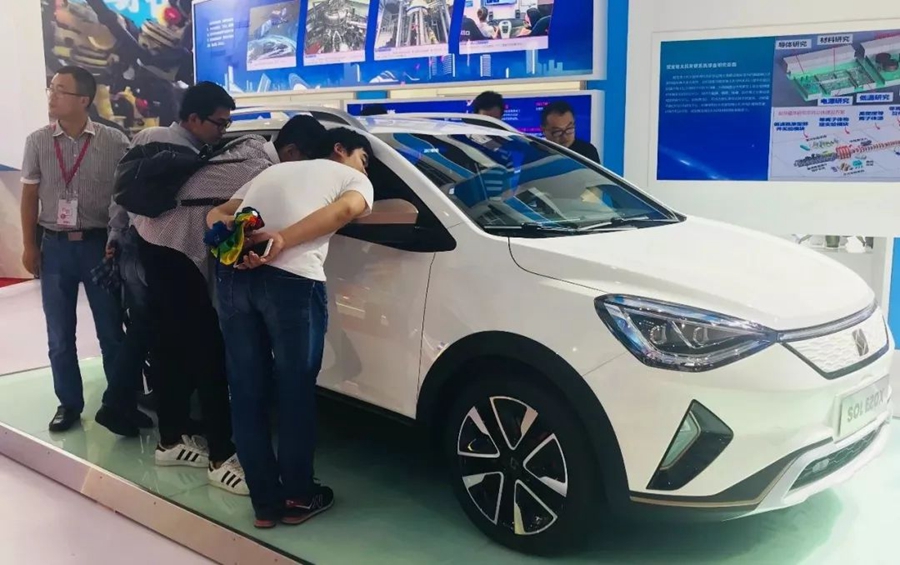 SOL E20X is integrated with more than 30 years' experience of Volkswagen Group in China and the technology strength of JAC, and blended in distinct European design style. It's equipped with many advanced and intelligent technologies such as artificial intelligence phonetic system, intelligent charging, intelligent parking, paying and other mobile travel service. Besides, Car-Net can provide high-level car-entertainment, car-monitoring and communications services.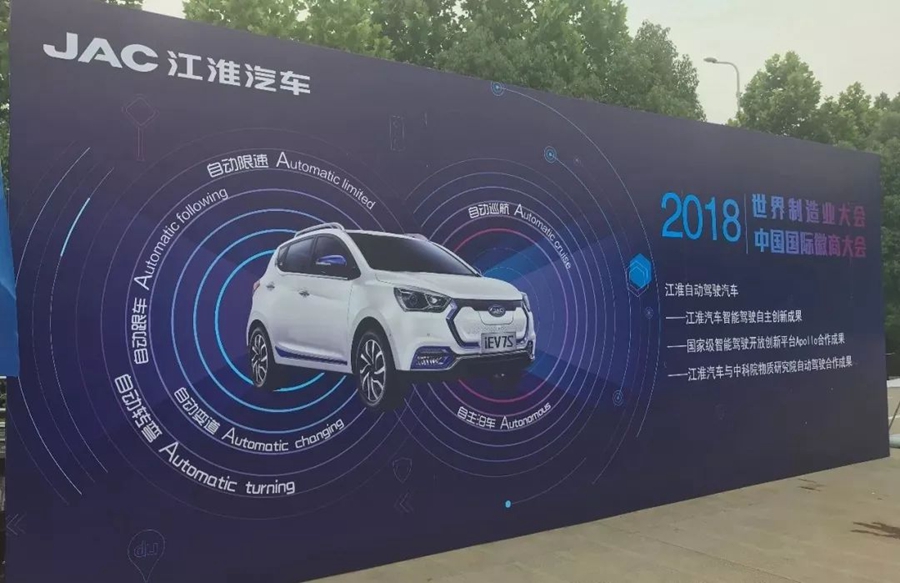 SOL E20X is manufactured according to international standard and owns unique European sporty style, equipped with rich and convenient configuration to bring confortable driving experience for you. Keyless entry, start stop engine system, eight inch center control touch screen, HD seven inch LCD Dashboard, 360 Parking Assistance, Blind spot monitoring, 4G wifi, one button opening of the charging cover, voice control system, remote control and intelligent purification system make it stand out from the same-class vehicles.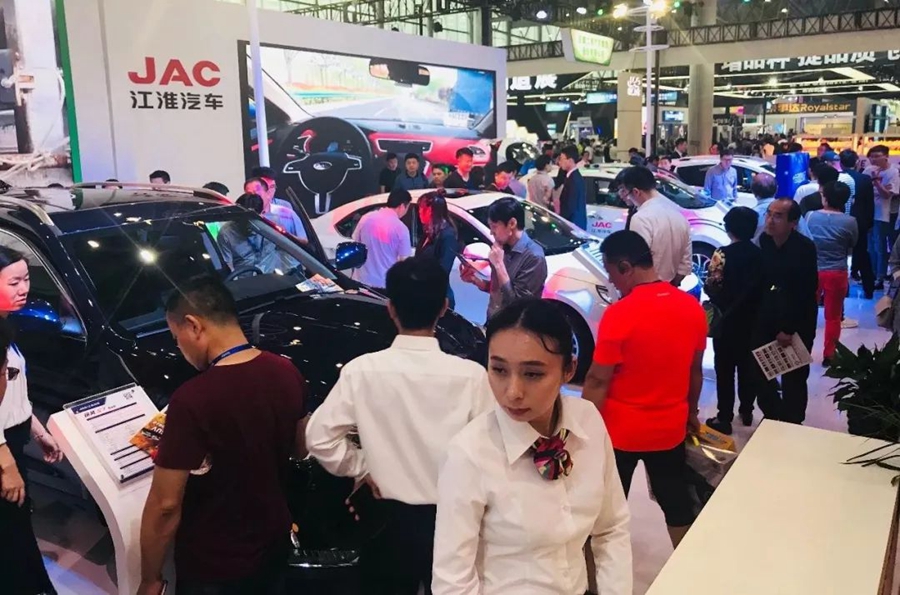 JAC new energy leads green-manufacturing

JAC also with iEVA50、iEV7S、iEV6E , i6 and other new-energy vehicles exhibited in this conference. Among them, as the first A-class pure-electric vehicle, iEVA50 is integrated with innovative achievements of new-energy field, which has the advantages of extra-long range, intelligent equipment, fashionable sculpt, spacious interior. It also equipped with battery liquid cooling and control technology that not only can effectively prevent secondary short circuit but also can control the battery temperature between 10-35, ensuring the heat radiation of battery and the equilibrium of heat and cold and improving the battery's using life. Even under the condition of minus 30 degrees Celsius, JAC iEVA50 can also normal charge and drive.

Nowadays, through 11 years' R&D, JAC has achieved 7 generation technology upgrade and 2 generation production research and systemically mastered three core technologies of battery assembly, electric motor and electric control of electric vehicles, energy recovery, driving and braking electrical coupling, remote control, electromagnetic compatibility and key technologies. Especially the first breakthrough of high ratio battery pack thermal control safety technology in the domestic, JAC has formed the international leading positive product development capability.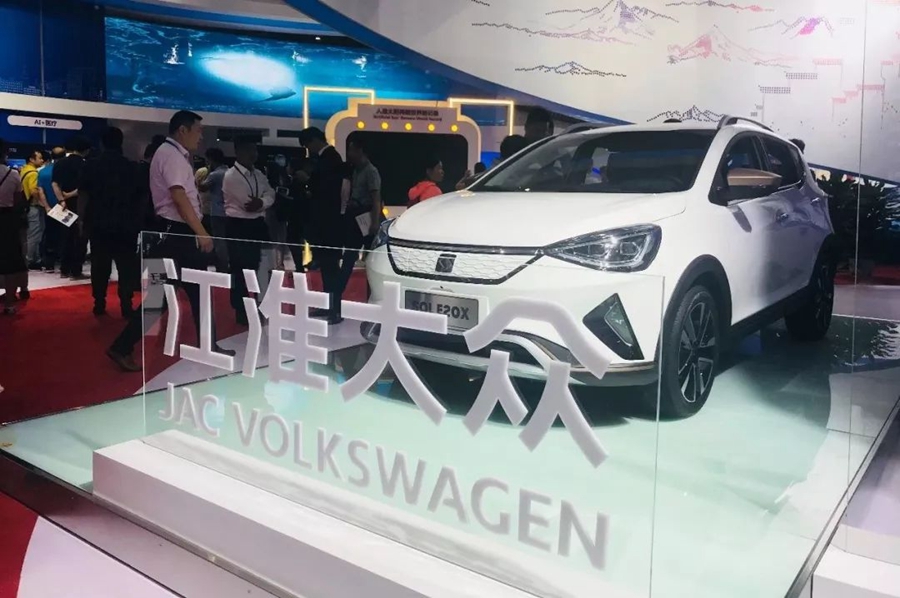 Drawing the blueprint of future driving

Under the background of auto industry innovation, automatic driving has become the hot topic. In many domestic auto manufacturers, JAC has been at the forefront of promoting automatic driving. In this World manufacturing conference, JAC exhibited its independent R&D automatic driving vehicles to draw the blueprint of future driving.

In the end of 2016, Mr. JAC – the first automatic driving vehicle of JAC has debuted to the public, which was researched on the basis of JAC pure-electric production R&D platform and owned SAE3 level. It has made a large amount of test in Hefei and is qualified the ability of automatic driving in real road.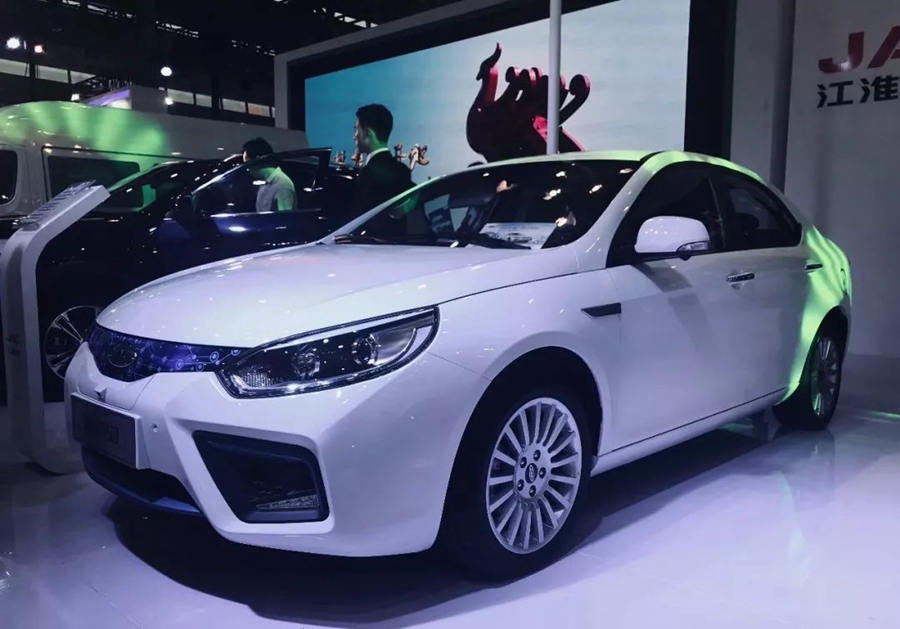 In April, 2018, Baidu and JAC jointly published the automatic –driving vehicle mass production plan. Recently, this project has solved axial acceleration accuracy control, horizontal man-machine co-drive and other systemic problems and completed over 1000 kilometers real road test. The demo vehicle has equipped with the functions of auto-following the car, auto-keeping track of the lane, auto-changing lanes and auto-overtaking, and can auto-driving in urban expressway and highway.


The first session World manufacturing conference not only displays Chinese manufacturing strength but also introduces many innovative productions to the world. JAC will bring more excellent vehicles in the future.