Beijing's April is the focus of global auto industry and thousands of auto manufactures came to Beijing and join in this grand gathering. As an important part of Chinese auto brands, JAC with its all series models and new products launches into 2018 Beijing Auto Show to start a green new journey.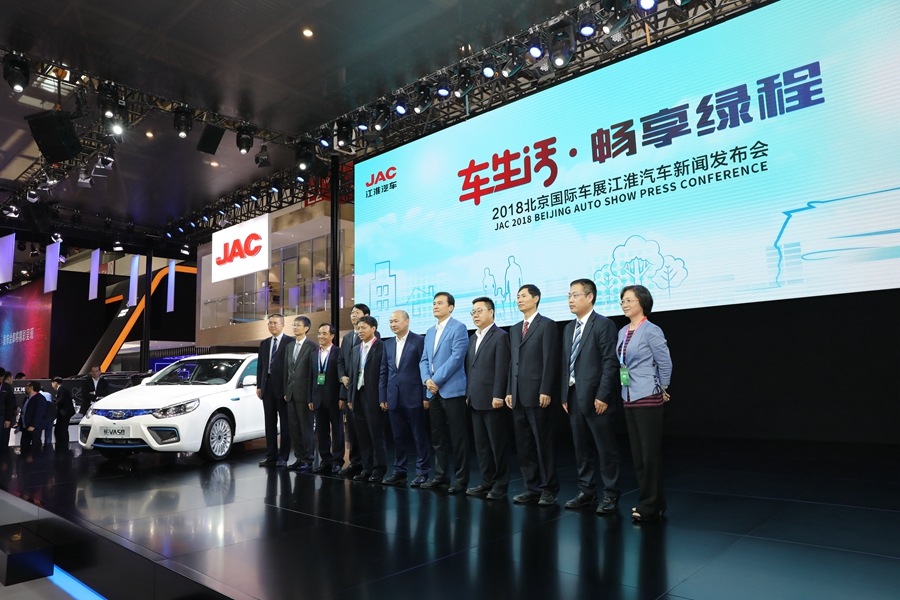 The launching of new products – strengthen its leading position

2018 is honored a new era of new energy vehicle. As one of excellent representative, JAC takes this opportunity to upgrading. And it brings three models pure-electric vehicles and releases its new product- iEVA50, which is the first pure-electric vehicle with an extended range of over 500km and its technology maturity is priority to the same class vehicles. It's the newest R&D result of JAC through seven generation technology innovation in past eleven years. It has a beautiful sculpt, outstanding safety performance and completed service support system that will bring up-to-date experience for customers. This year, JAC will launch more models new energy products to cover each segment markets and satisfy customers 'different demands.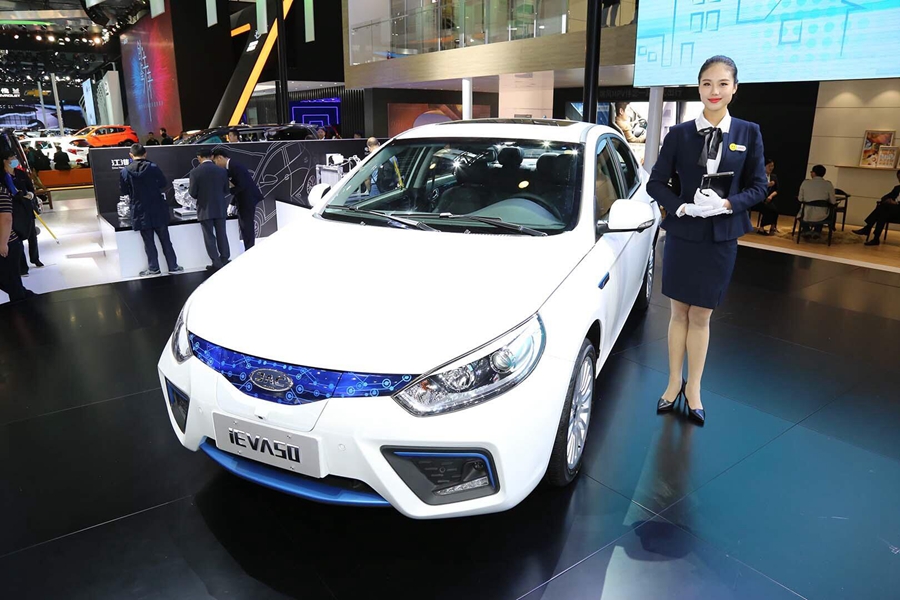 Until now, JAC has accumulative sold new energy vehicles more than 90,000 units and accumulative driving range reached 1.5 billion kilometers. With the launching of new energy vehicles from JAC-NEXTEV and JAC-VW, the leading position in the field of Chinese new energy will be further enhanced.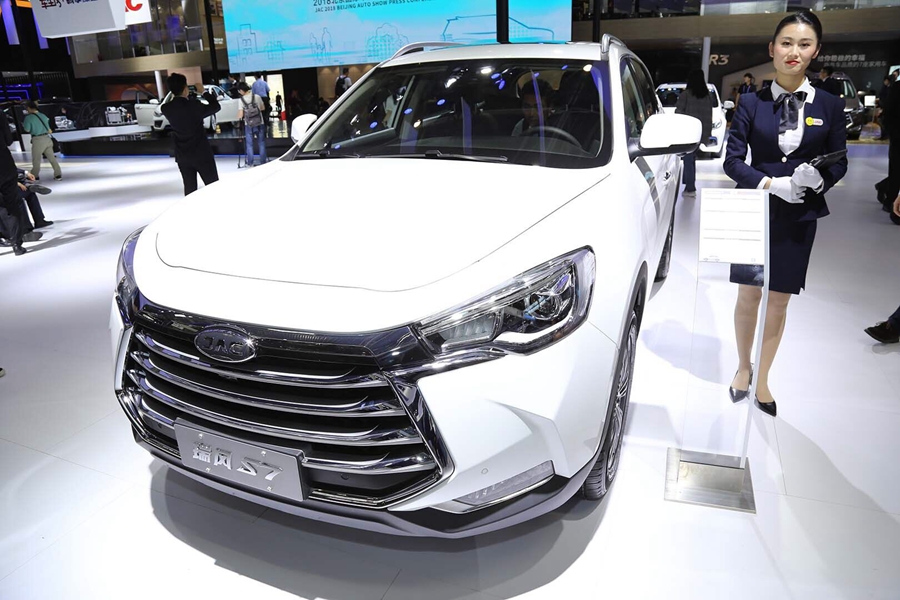 Independent innovation-enjoying the green technology

Besides new energy vehicles, owing many independent new technologies is also a highlight of JAC in this autoshow. 1.5TGDI showing in Beijing autoshow won the first prize of national scientific and technological progress of Anhui province and obtained 58 items patents. It perfectly integrated with three mainstream technologies of direct injection, inter-cooling and DVVT, and won the honor of 'Top 10'chinese engine by virtue of its excellent performance since 2015. 6DCT double-clutch gearbox, the first batch Chinese independent brand into mass production and one of DCT projects of national '863'projects, has advantages of compact structure, light weight, high efficiency, low noise and safety. The technology of this model ranks a leading position in the international market.

The exports of JAC SUV ranks No.1

SUV series is also the star products of JAC and S7, the result of JAC more than 50 years auto-manufacturing experience, is designed by European, Japanese and Chinese R&D teams according to European Five-star safety standard. It has won the admiration and praise from public and reached over 10,000 units sales volume in a very short time after its launching, becoming a dark horse in auto market this year.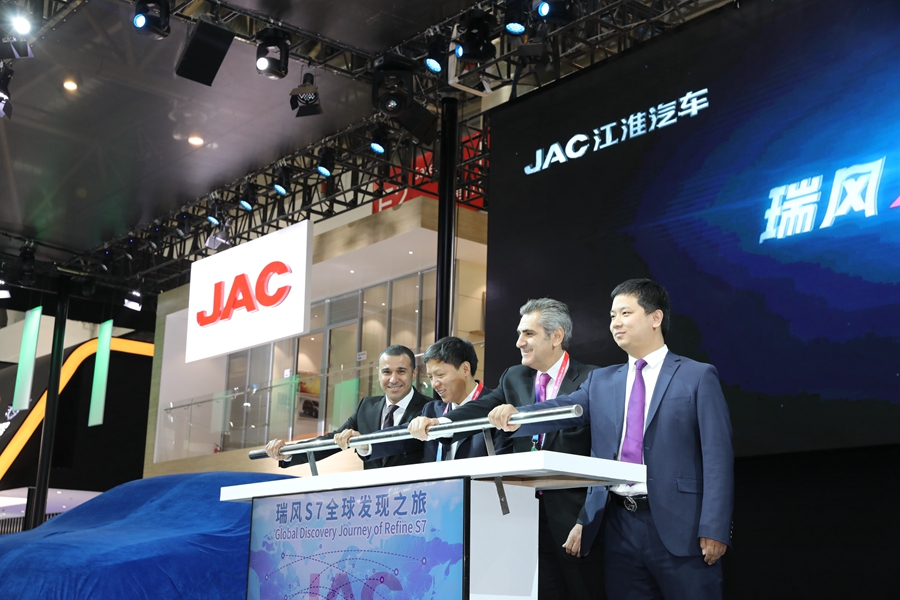 JAC is also actively promoting it in overseas markets. Until now, JAC S7 has delivered to eleven countries to make product experimental verification. S7, S5, S3, S2, S1, JAC has already build a completed and competitive product profile to show a high ability of Chinese auto manufacturing to global.


In 2017, JAC exported more than 40,000 units SUV and ranked No.1 among exporting industry. It also took the first position of Chinese auto brand in Iran, Brazil, Chile and Peru. Since December 2017, more than 300 units JAC SUV have exported to Italy, which marks JAC has already entered into high-end markets.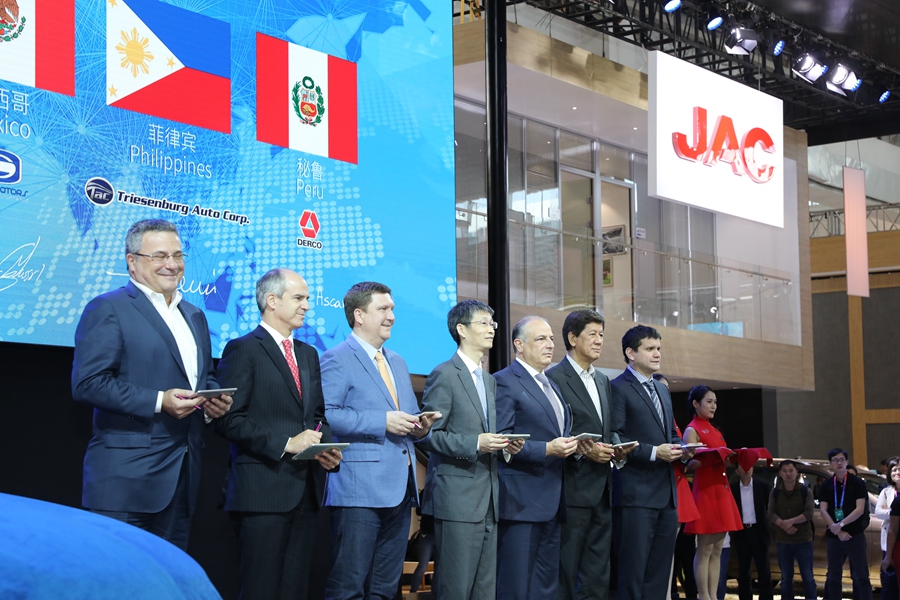 Boosting overseas market in the area of 'One road, one belt'

Facing the globalization wave, more and more Chinese independent auto manufacturers are going out, JAC-as an excellent representative is taking part in this new auto consumption revolution. Since 1990, JAC has opened the curtain of mass exportation in overseas market since the first batch light-duty trucks exported to Bolivia. Then, JAC began to explore Eastern Europe, Africa, Latin America, the Middle East and other international markets. Until now, JAC has exported all kinds of vehicles more than 580,000 units and established marketing networks in more than 130 countries of Africa, Middle East, Southeast Asia, Southwest Asia and Eastern Europe, including 700 marketing and service networks and 19 overseas plants.

In 2017, JAC exported all kinds of vehicles 65,000 units and ranked No.4 among the industry, maintaining the leading advantage in segment markets.

By virtue of excellent international market performance, JAC has been selected as 'Top 50 of 2018 global valuable auto brand 'to display its upgrading enterprise comprehensive strength. Facing to future, JAC will continue to focus on 'one road, one belt 'developing strategy, deepen industry cooperation and accelerate transformation and upgrading.