With spring blossoms and such lovely weather, April ushers in the optimal time for test drive. Today, some honorable guests were invited to attend a Test Tour de Chao Lake of IEVA50 electric car by JAC Motors, which would be presold at forthcoming Beijing Auto Show. As one of the few electric cars with a max range of 500km in domestic China, great expectations are placed on iEVA50, first electric car with a range of 500km launched by JAC Motors.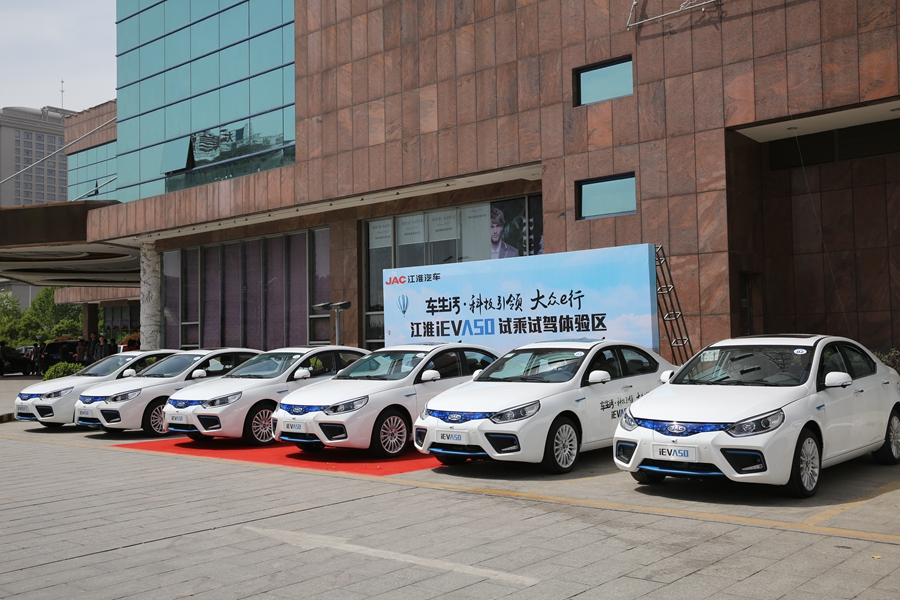 Tough&Grand Exterior Shape

The front air intake grille of the new car adopts a fully enclosed design, whose front end is eye-catching with blue starry decoration. Such blue decoration in the fog lamp area and the front lip highlights the decency of this electric car. The car flank is not overly decorated except two blue electric car nameplates. The slightly rising waistline links two door handles, improving the visual effect on the side. The taillights are of a split design. The chrome plated strip is inserted into the taillights on both sides, making the rear trunk is visually widened.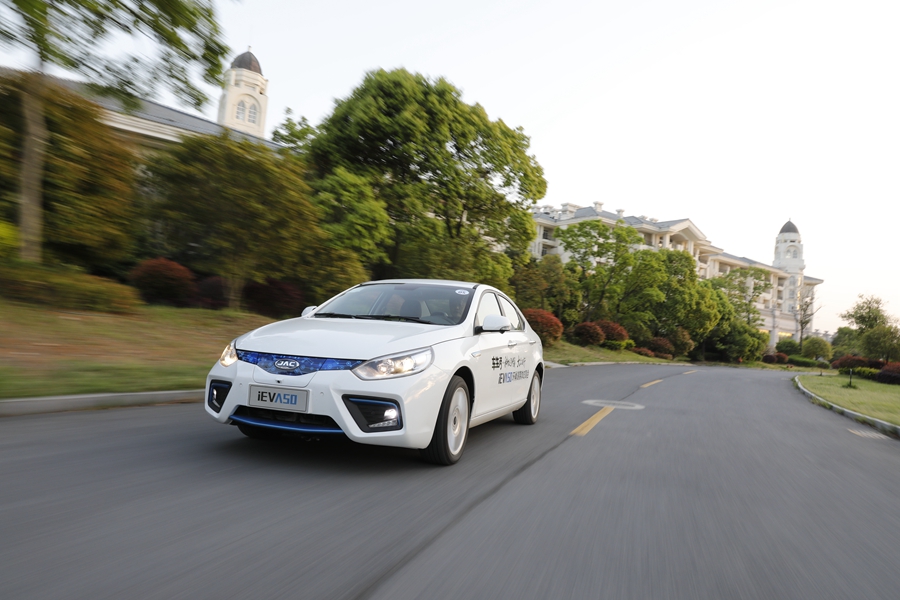 Rich Configuration with High-end Texture of Interior Decoration

Within the car, black is designed as the main color for interior decoration with good texture. Air conditioning outlet and the dashboard are outlined by blue trim. The compelling 10.4 inches control screen enables various functions, such as mobile phone carlife, GPS navigation, Bluetooth phone, 360 ° reversing visual,etc. In addition to the large screen, intelligent configurations such as PEPS, EPB, cruise control, etc. are also available. A reasonable price with such rich configurations won't lose you anything.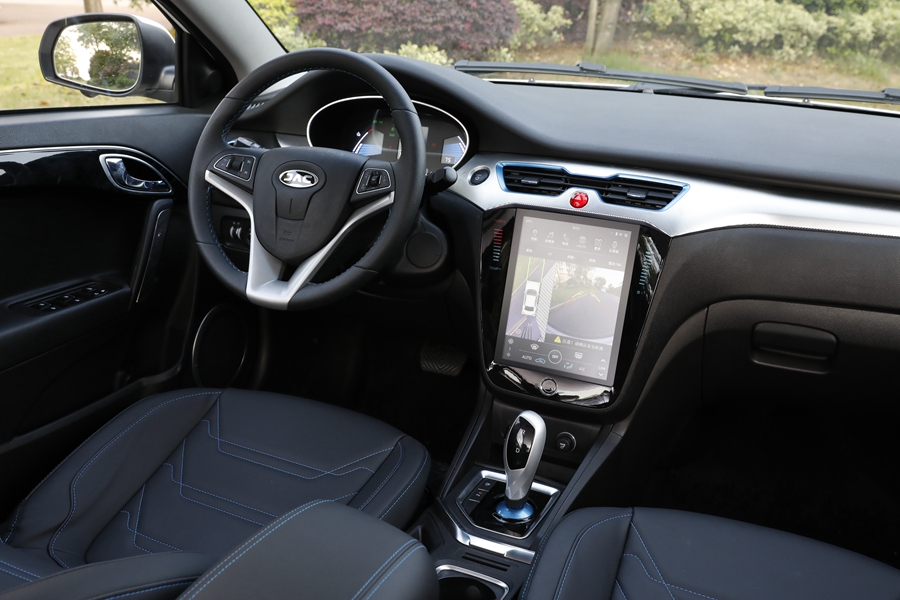 The main driving seat, covered by blue sewing thread, is sufficiently wide and long with moderate softness. It is equipped with six manual adjustments. The rear seat is generally wide but sufficiently long, in the center of which is also placed with a headrest. Rear seat passengers are also well-treated since air conditioning outlets, USB, cigarette lighter, central armrests and cup holders are all equipped, all of which are of practical use.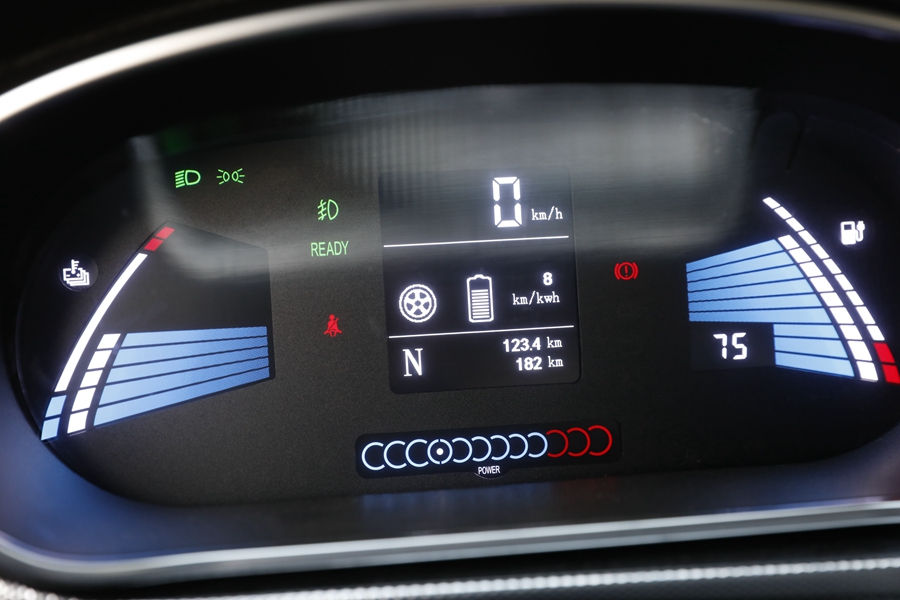 Spacious Cab& Comfortable Riding

iEVA50 is featured by an overall dimension of 4590*1765*1490mm and a wheelbase of 2710mm with large space. The front space is moderately large. One of our experiencer had a height of 175cm and took an actual measurement of head space for a fist after sitting in the car and adjust the posture. As front seats remained unadjusted, he sat in the back row and the measured head space as well as leg space was a fist and two fist's length collectively.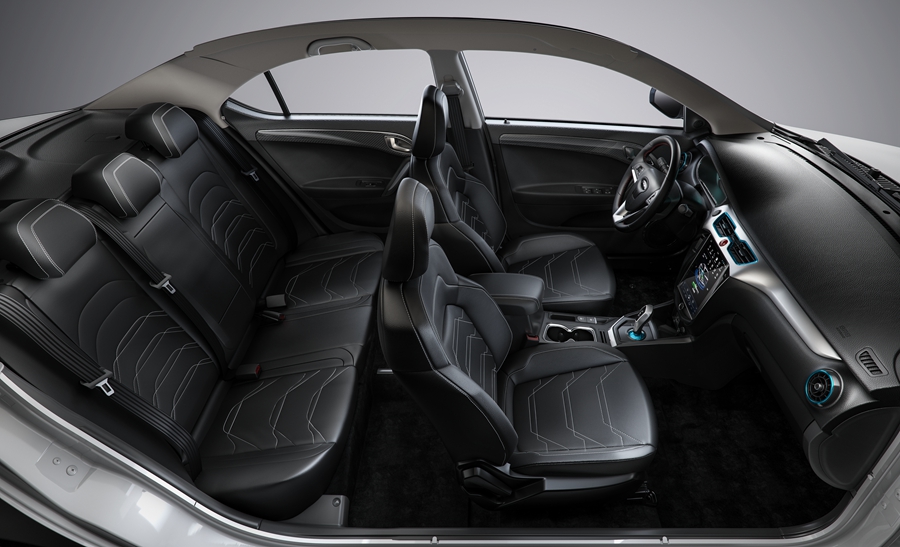 Driving Range beyond Expectation, More Than Enough for 400km-Drive

Starting from the Empark Grand Hotel and the motorcade drove all the way to the Chao Lake Wetland - Zhongmiao Temple – On-Shore Grassland, and then returned, a whole mileage close to 190km. The car was basically full power before setting out from hotel and still had a battery life of 220 km after returning while air conditioning was running through the whole journey. It would be better if a follow-up long-distance test drive could be conducted to have a more accurate test on driving mileage. It is understood that iEVA50 also adopts energy recovery system as iEV7S, which contributes to the driving mileage of this new model. With a single pedal energy recovery function, acceleration and braking can be achieved by simply depressing the accelerator pedal. The energy recovery contribution rate is as high as 17%.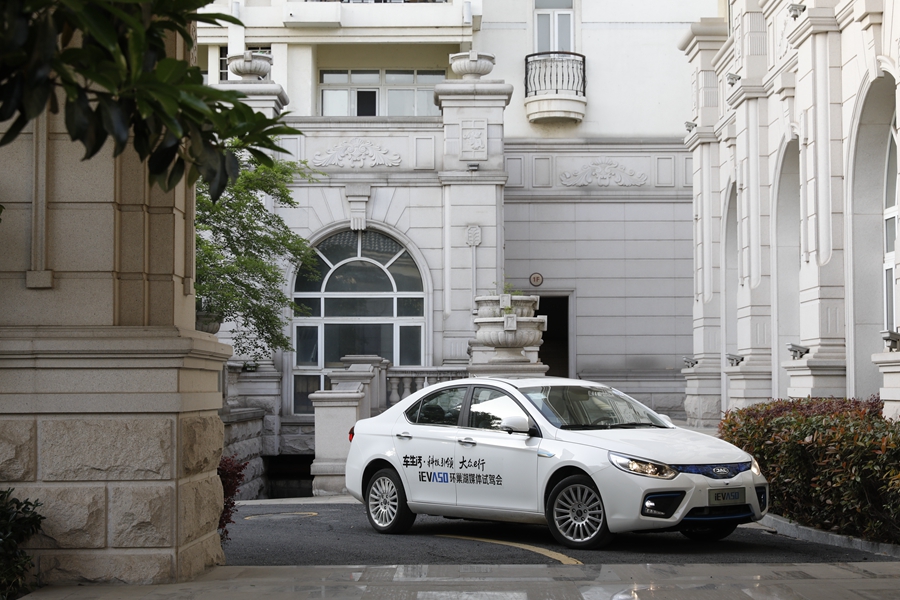 Remarkable Performance&Smooth Starting

In terms of power, the iEVA50 is equipped with an electromotor with a maximum power of 110kW, which has the unique advantage of an electric vehicle, and eclipses fuel vehicles regarding starting and acceleration. Moreover, the iEVA50 achieves an unmatched smooth start-up, a significant and leading breakthrough in the field of pure electric vehicles.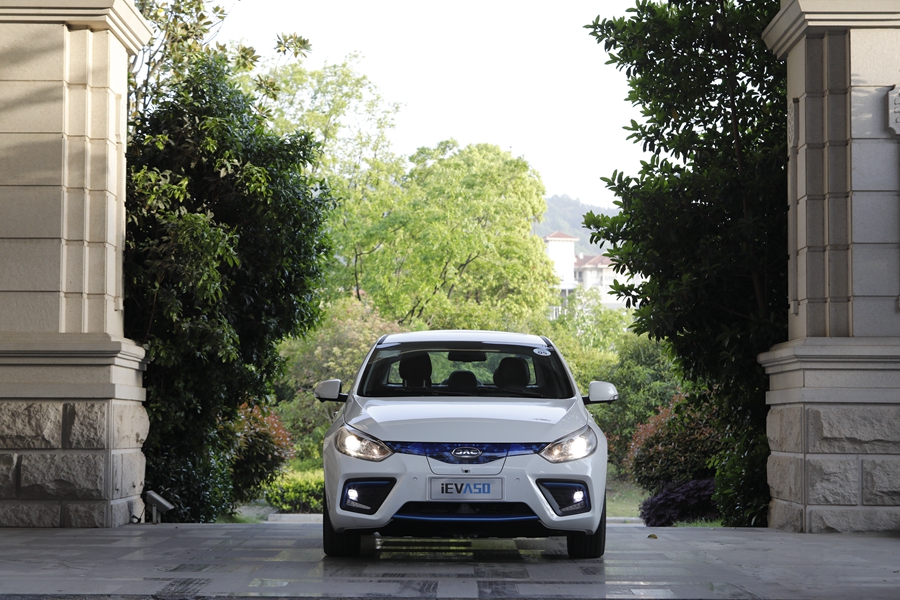 Editor's comment: Overall speaking, the performance of the iEVA50 exceeds the public's expectations. Both the driving range and configuration have reached the standard of mid-to-high-class sedan cars. It will inevitably impact the existing competitive products after being officially launched into market. Car fans who demand for long driving range can wait for the final published pre-sale price and make reasonable choices.