Recently, JAC has firmly held our country's economy changing trend from high- speed growth to high-quality development and has insight into industry developing trend and demand-side's changes to promote its transformation upgrading and structural adjustment. Since 2012 (the 18th national congress), JAC has accumulative sold all kinds of vehicles 2.76 million units and achieved sales revenue of 228.6 billion yuan, and ranked in the top of industry with the concept of 'advanced energy-saving technology, new energy technology and intelligent network technology'.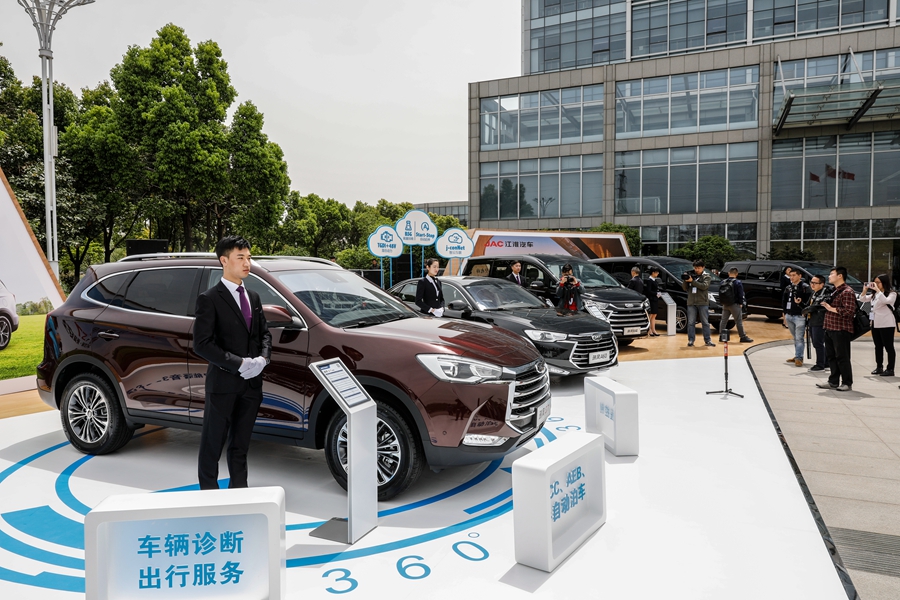 Striving for innovation and achieving fruitful research result

With the new the new round of scientific revolution and industrial transformation, the world is moving into a new innovation period. The automobile manufacturing industry is known as 'comprehensive training ground', which is also entering into a new phase with Independent innovation as the core competitiveness.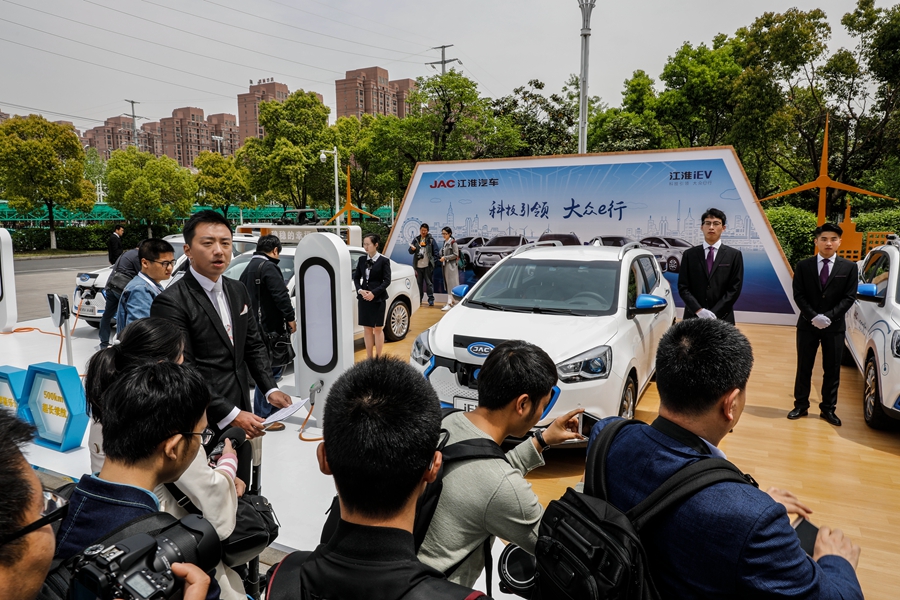 JAC has always adhered to the key technology research and development route of 'safety, energy saving, environmental protection, intelligence, comfort'and the principle of 'advanced technology, Platform-based production and iterative development'to upgrade technology development and R&D level.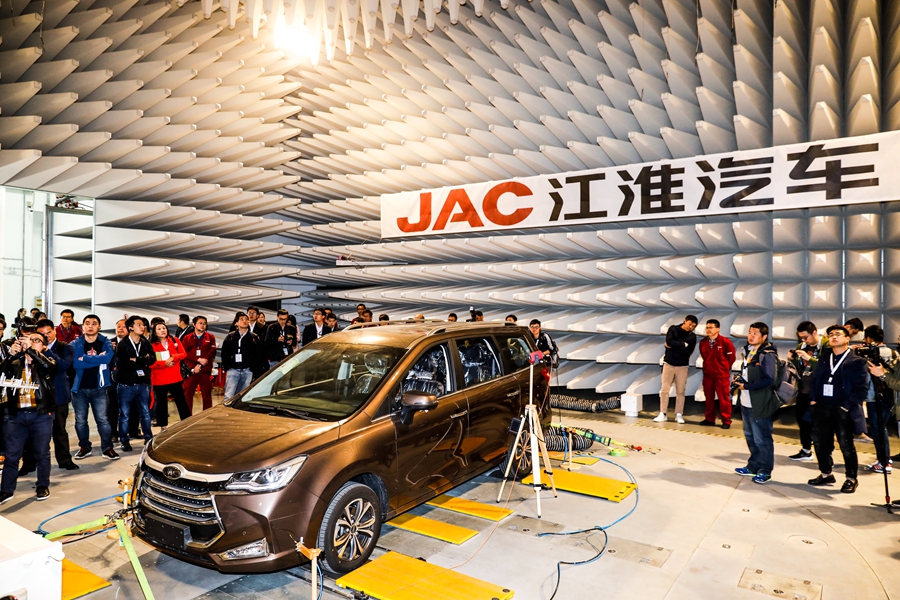 Since the 18th national congress, JAC has continued to increased R&D input and made breakthrough in key technology fields of advanced energy-saving technology, new energy technology and intelligent network technology. Especially in the field of new energy vehicle, JAC has systematically mastered the key technologies such as three core technologies of battery forming, motor and electric control, and energy recovery, drive and brake electric coupling, remote monitoring and electromagnetic compatibility. It also qualified with the ability of product forward development in an international advanced level. For advanced technology reserve, Anhui new energy automobile technology innovation center officially settled in JAC in 2018, which will actively to be a national innovation center.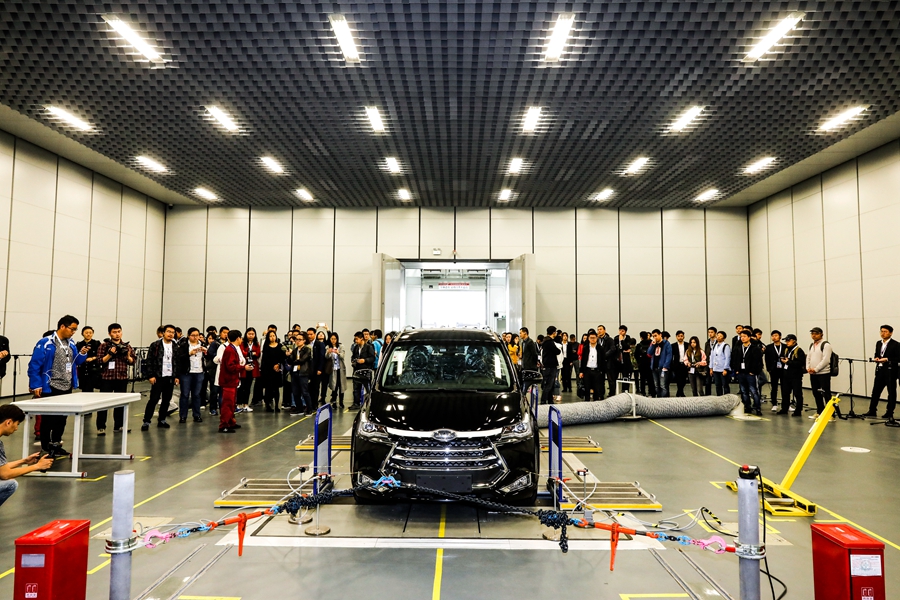 Recently, JAC has completed a dozen of National science and technology programs such as National 863 project, science and technology support project, new energy automobile technology innovation project and participated in many national industry standard establishment.

Promoting transformation& optimized production structure

Under the background of 'electric, network, intelligent, sharing', automobile industry has become an innovative platform for multi-industry integration. Automobile products are developed from simple transportation tool to large-scale mobile intelligent space and energy storage equipment. JAC is keeping pace with the times, actively deepening industrial cooperation and promoting advanced technology application to bring high quality products and service.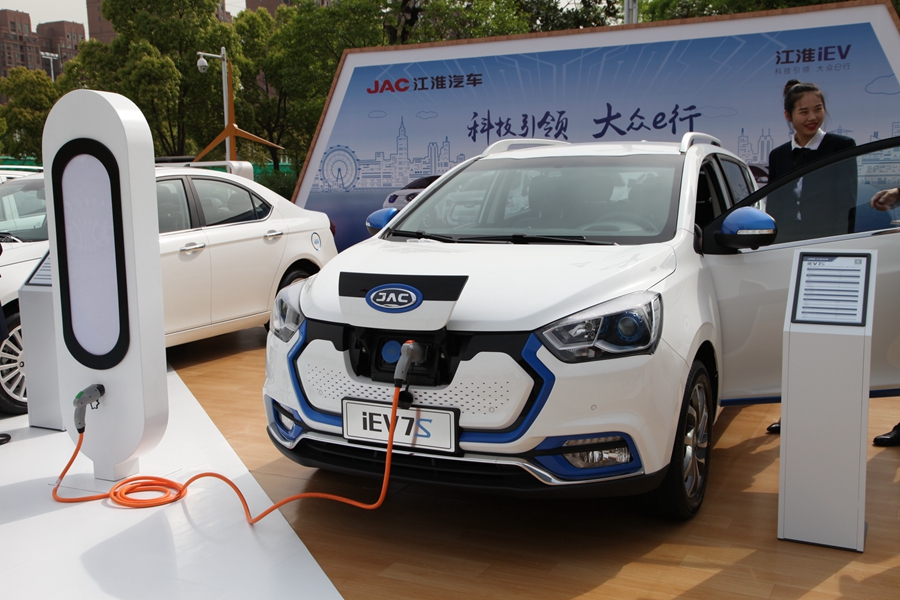 In the field of new energy vehicle, based on seven generations' accumulation of achievements in technology research and development, JAC will launch many new products such as iEV6E sporty、iEVA50、iEV7S、iEV7、iEVA60 to form A00、A0、A 、B-class product portfolio to satisfy different customers' demands. Meanwhile, with the launching of JAC –NEXTEV and JAC- Volkswagen products, the leading position of JAC will be further consolidated.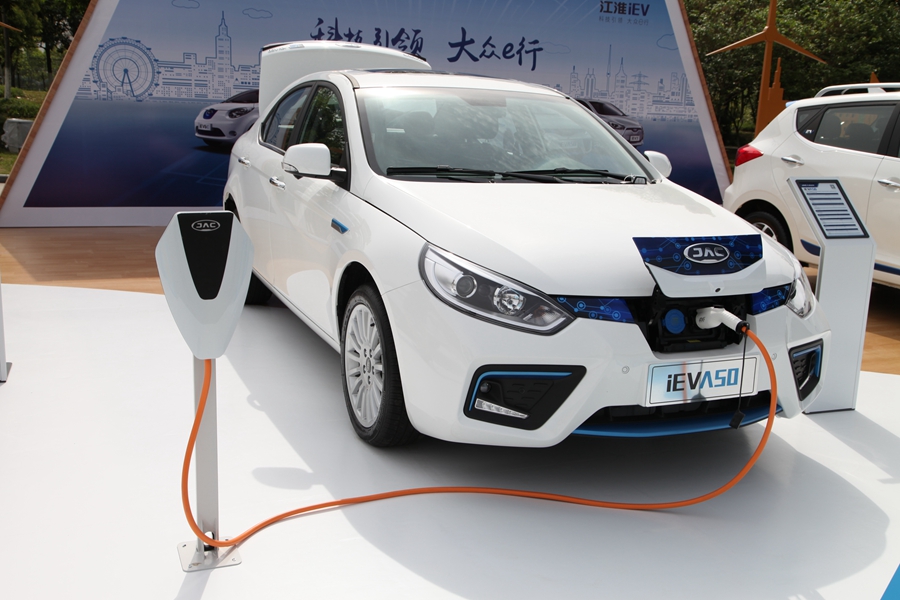 In the field of intelligent network technology, JAC has put forward the'445' strategy, from 'intelligent interaction, intelligent driving, intelligent interconnection, intelligent service' four dimensions and through DA, PA, CA, HA four phases to provide better interactive experience, higher security, more convenient interconnection and smarter car life for customers, And it's expected to achieve highly automated driving in 2025.

In 2017, JAC made cooperation with Baidu officially to research automatic driving production models. At present, we have solved systemic problems such as precisely control of longitudinal acceleration and horizontal man-machine jointly driving, and completed more than 1000 kilometers real vehicle road test. The demo vehicle has qualified with the function such as independently following car, lane keeping, autonomous lane change, autonomous overtaking and so on. It's expected to put into mass production in 2019. In December 2017, autonomous bus was put into operation in open road of Shenzhen Futian Free Trade Zone designed by Ankai coach (one subsidiary company of JAC).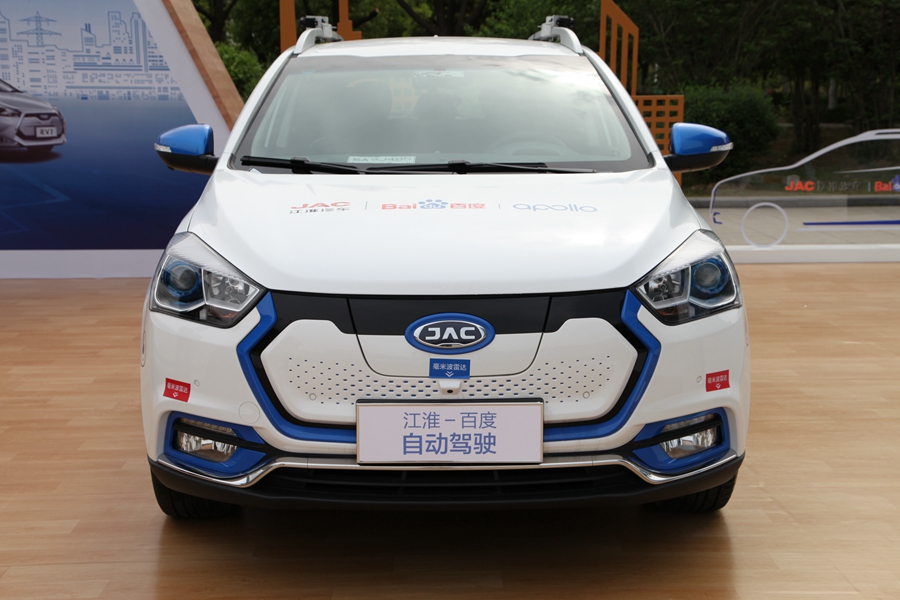 Advanced manufacturing, competitive advantages are highlighted.

To ensure the application and transformation of advanced technology, JAC has continued to increase the investment of 8 billion Yuan to fixed assets and layout two world-class plants.



Light-duty truck new plant (Xin'gang) owns the unique intelligent manufacturing platform in world light-duty truck industry, according to the design concept of advanced technology, energy-saving and human-based, integrated with the function of core spare parts assembly, automobile manufacturing and logistics delivery, which has annual output capacity of 200,000 units of high-end light-duty truck and pure-electric light-duty truck in two shifts. It's equipped with many automatic stamping, welding and assembly production lines and world-class robots and owns the first exclusive high ring runway testing ground in the light-duty truck factory, fully ensuring the product quality.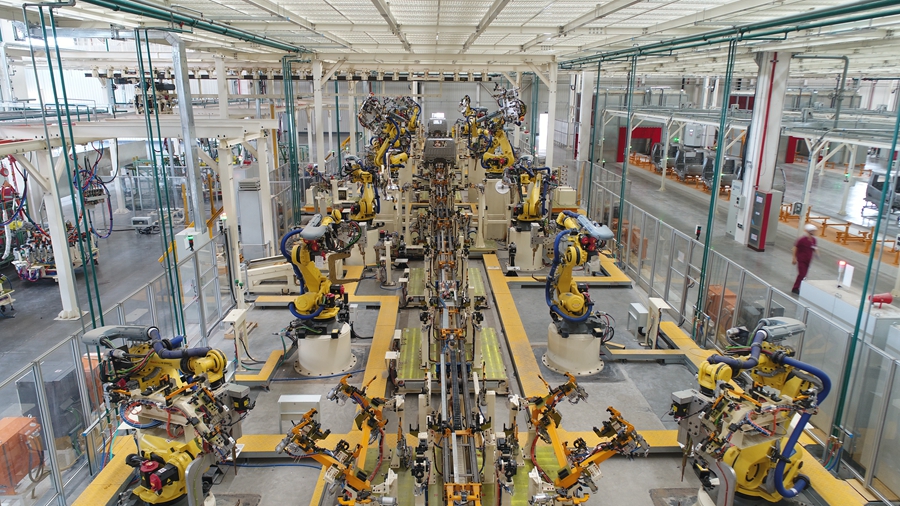 With operation of new plant, JAC will build a world-leading manufacturing system and JAC light-duty trucks will become a world –famous brand.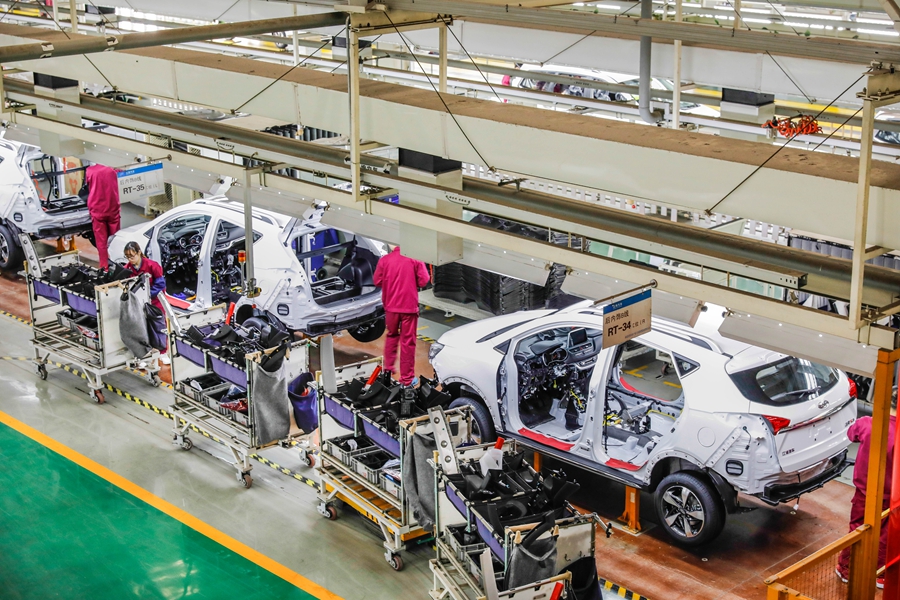 Honored as 'Chinese manufacturing 2025'Anhui model plant- JAC new energy passenger car plant owns domestic independent brand first all-aluminum body production line. It's equipped with abundant of intelligent equipment and the rate of integrated automation reaches 97.5%. Recently, this plant has finished the main project construction, and high performance 7 seats SUV NEXT EV –ES8 will put into mass production in this plant.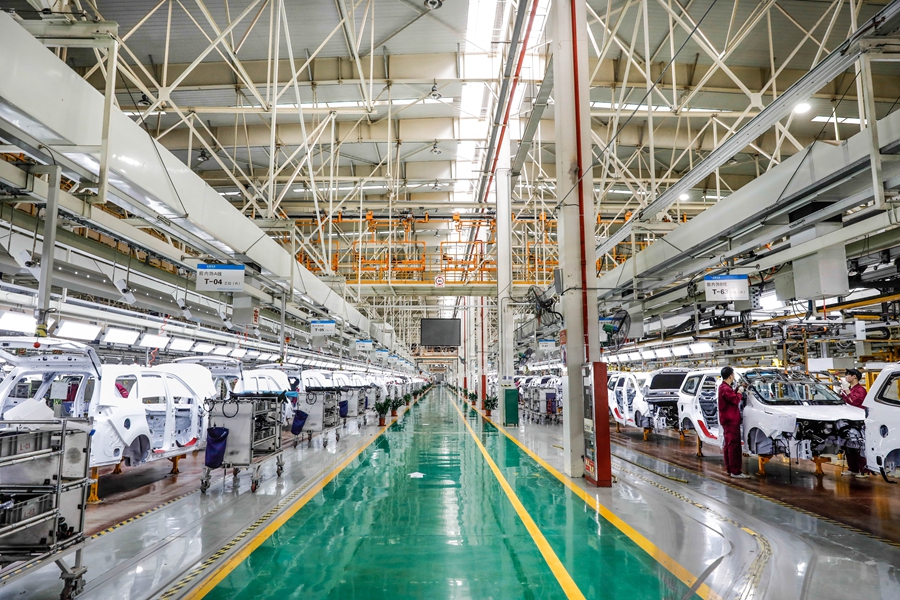 Facing the future, JAC will keep pace with the times and continue to taking the initiative to innovation, deepening industry cooperation and promoting transformation and upgrading to explore a JAC characteristic brand upgrading road.