The global macro-economic recovery and "the Belt and Road Initiave"policy provide plenty of advantages for automobile enterprises to "Going Out". In consequence, Chinese auto exports finally blossomed in 2017. According to statistics from the China Automobile Association, China exported 891,000 cars in 2017, including 639,000 passenger vehicles and 252,000 commercial vehicles.

Last year, China's auto exports warmed up. In addition to the improvement of global economic situation, the continuous improvement of product competitiveness and intensified overseas deployment by Chinese independent auto companies also contributed to the recovery. Xu Haidong, assistant secretary-general from the China Automobile Association, says that current independent brands had reborn and paid more attention to quality when exporting. Chinese independent brands had experienced overall progress while JAC Motors also made a leap forward last year and won a beautiful overseas victory: by the adoption of "saving solitary chess from siege" strategy, JAC Motors penetrated into South America and made breakthrough in Mexico, expanding our overseas market; significant new products have been launched into market one after another, achieving rapid sales growth; by seizing significant opportunities, JAC products made a stage pose in many high-flying corridors and optimized product portfolio to increase influence and competitiveness in overseas markets.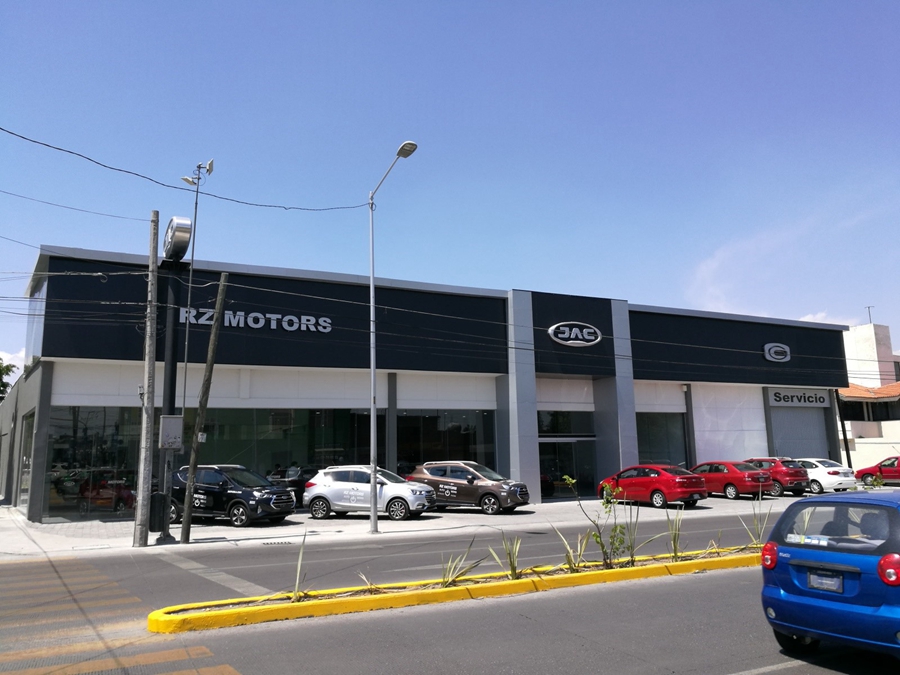 JAC Passenger Vehicle Showroom in Mexico


Adept in Tactics, Ground-Breaking Access to New Market
In the game of go, sometimes in order to break the balance of the two sides in the overall situation and transform the situation to be in favor of their own, the player has to fight within the opponent's domain, which be referred to as "saving solitary chess from siege." In order to gain more market share in overseas markets and break foreign monopolies, Chinese auto companies need to step out of the comfort zone and penetrate into the "enemy". In 2017, JAC Motors made a remarkable breakthrough in overseas markets with its "saving solitary chess from siege "strategy.

The South American market is the fourth largest automobile market in the world after North America, Asia, and Europe where large legacy car companies from Europe, America, Japan and South Korea have long been involved in and have established advanced market competitive advantages. In order to compete for a place in the South American market, Chinese independent brands are supposed to be adept at utilizing the "Storm troope Tactics" beyond complex local laws and regulations as well as strict requirements for safety and environmental protection. In 2017, JAC Motors made steady progress in the South American market and conducted more in-depth "penetration". In Chile, Peru and other Latin American markets, JAC passenger car achieved substantial year-on-year growth by optimizing product portfolio and upgrading marketing methods. In mid-and-high-end light truck segment, JAC light truck still occupied the first place among Chinese exporters; sales volume of passenger cars in Colombia market had risen against the trend and became a premier brand among Chinese auto exports.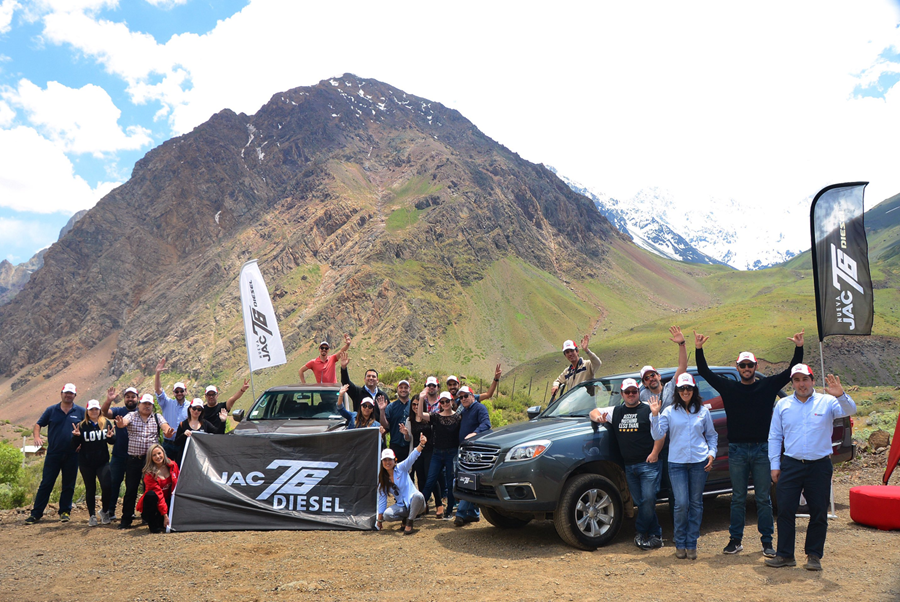 Launching Ceremony of Four-wheel Pick in Chile, 2017

One senior management from JAC Motors refers that they have two development routes in the global market. One route starts from North Africa, the Middle East, into Eastern Europe, Southern Europe, and then back to Western Europe. The other route begins from South America, China and the United States, finally to North America. The launching of JAC passenger cars in Mexico marked that JAC was taking a step closer to the North American market in 2017.

Because of its unique geographical location in North America, Mexico has always been eyed covetously by global major auto brands. Under such fierce competition, passenger car brands that have access to Mexican market are numbered. In 2017, JAC passenger car officially entered the Mexican market with Refine S2 and S3 models as breakthroughs. The brand-new car logo also made its debut in Mexico at the same time, achieving vital breakthrough of passenger car in overseas markets. Meanwhile, JAC Motors had also become the only Chinese auto brand in the local market coveing a full range of products for commercial and passenger vehicles.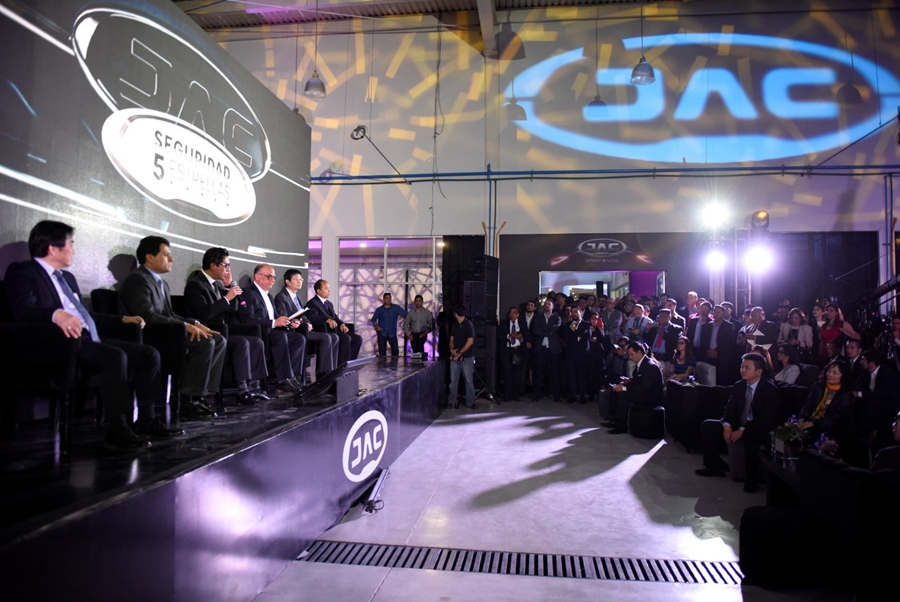 Launching Ceremony in Mexico, 2017


Effective "Encirclement and Suppression", Flagship Products Boosts Sales Volume.

Both passenger and commercial vehicles catches up with growing overseas establishment of the factory. In 2017, JAC Motors had demonstrated its irresistible momentum like the "encirclement and suppression" tactics in the game of entering overseas markets. JAC Motors exported more than 65,000 vehicles annually, accounting for 7.3% of the whole industry, ranking fourth in Chinese auto exporters. A senior management of JAC motors stated, "The international export of JAC Motors had achieved the best industry ranking among the past 6 years in 2017. In the new year, JAC will adhere to our consistent strategy of strengthening and expanding commercial vehicles while refining and optimizing passenger vehicles. Differentiated competitive advantages will be constantly shaped to promote the healthy and sustainable development of international business."

In 2017, JAC light truck achieved over 13,000 overseas exports and maintained its leading position in this segment for many years. It was not only introduced to more than 130 countries and regions but also occupied a prominent place regarding sales volume in many countries. What is even more commendable is that high-end light trucks accounted for more than 90% of the total among the light truck products exported by JAC, whose reliance had deeply been trusted by foreign customers. Sales of pickups and light bus doubled throughout the year, 3,123 of which were pickups with a year-on-year increase of 150%. JAC pickups had been successfully exported to Chile, Ecuador, Uruguay and more than 40 other countries and regions, being recognized by global market by its superior quality. For passenger cars, Refine S2 and S3, referred to as "small-size SUV twins", also stroke a pose in Iran, Brazil and Mexico, expanding our SUV portfolio with Refine S5.Finally, JAC Refine SUV ranked No. 1 in the industry with over 40,000 exports.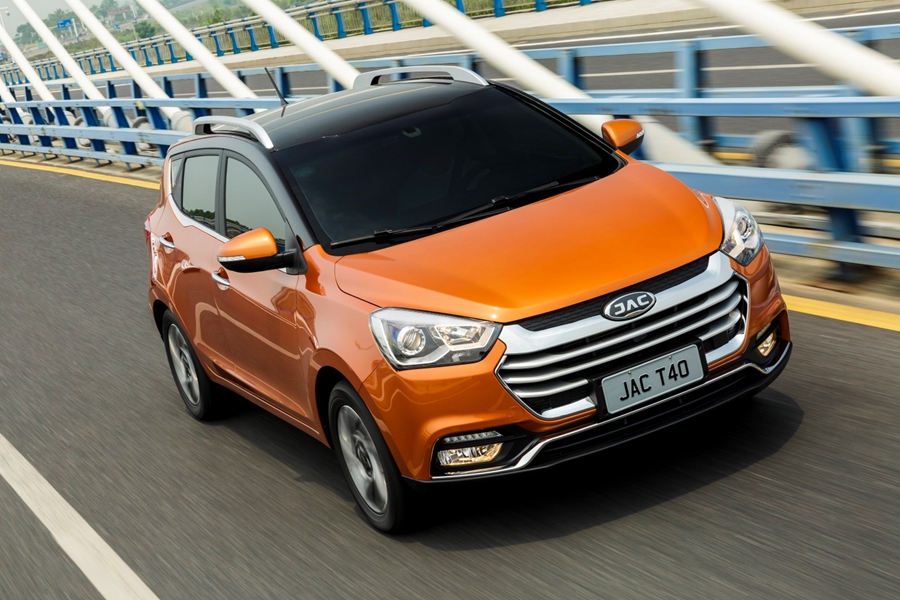 Launching Ceremony of S2 in Brazil, 2017

At present, China's auto exports have entered a critical period of transformation and upgrading. In addition to traditional CBU import and CKD assembly modes, the establishment of a joint venture is becoming the mainstream. Besides 19 overseas KD plants, JAC Motors also attempts to complete the whole sales procedure from import, assembly, production to independent sales. Through localized management, JAC Motors gradually grasps dominant power in local automobile market and realize a strategic transformation from trade exports to overseas investments.

Actively Seize Opportunity, Elevated Product and Marketing Strength Boost Brand

In the game of go, it is sometimes necessary to take the initiative and capture the opportunity to fight in order to tip the balance. In 2017, JAC Motors built its own brand differentiation advantage with its customer-oriented principle and rich product portfolio. In the meantime, JAC Motors was exposed to the public by constant display in high-flying corridors and the establishment of high-profile showrooms, increasing dissemination and shaping brand image. Consequently, brand reputation and international influence climbed again.

Following the success of S5 in Iran, JAC Motors launched S3 in 2017 and formed a more competitive product portfolio together with S5. At the same time, the introduction of light trucks further satisfied local consumers' diversified demand for high quality automotive products. However, product strength is the foundation. Only focusing on reliability, adaptability and conformity can JAC Motors gain a foothold in Iran. "In local market, we hired drivers to conduct road tests on Refine S3. After testing and improvement, the products were provided free of charge to fleet customers, and follow-up service and regular visits were conducted to ensure full identification and improvement of adaptability problem in local environment", introduced by the sales manager in charge of Iranian market from JAC International. In 2017, JAC Motors exported 29,000 vehicles to Iran, ranking top among China's auto brands with fully covering of light trucks, sedan cars and SUVs.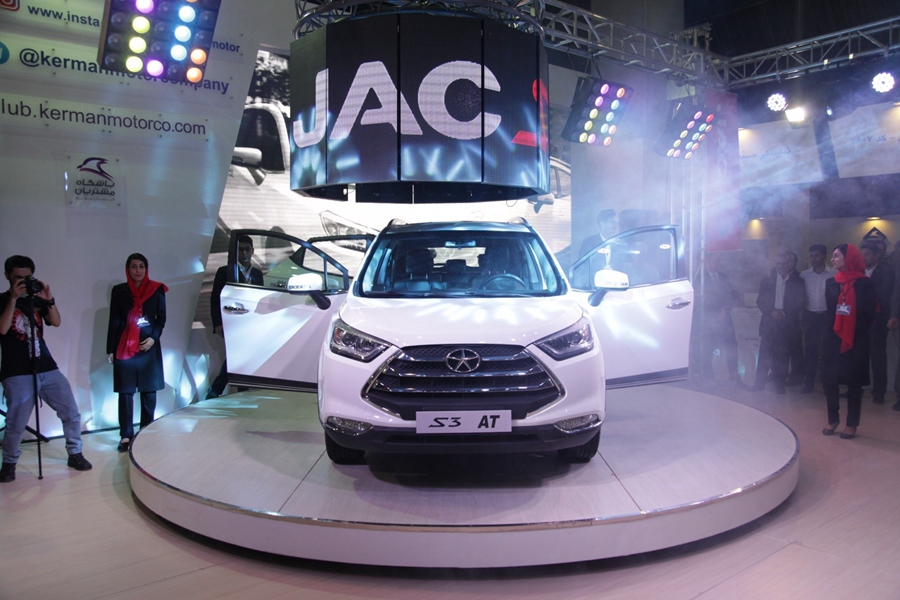 Launching Ceremony of S3 in Iran,2017

World Expo 2017 was held in Astana, the capital of Kazakhstan. JAC Motors seized the opportunity and selected Refine S3, iEV6S and iEV5 electrical cars for the show to fully demonstrate our R&D achievements in new energy and the concept of environmental protection. "Its participation in Kazakhstan World Expo made local people and global consumers had an intuitive understanding of JAC's products, greatly improved JAC's brand awareness in Central Asia, and further demonstrated the JAC 's upward image. "A senior management from JAC Motors says. Since a high-profile debut in the Astana Expo, JAC Motors has soared in its popularity. In 2017, it had achieved nearly a thousand exports and had successfully re-exported to Tajikistan.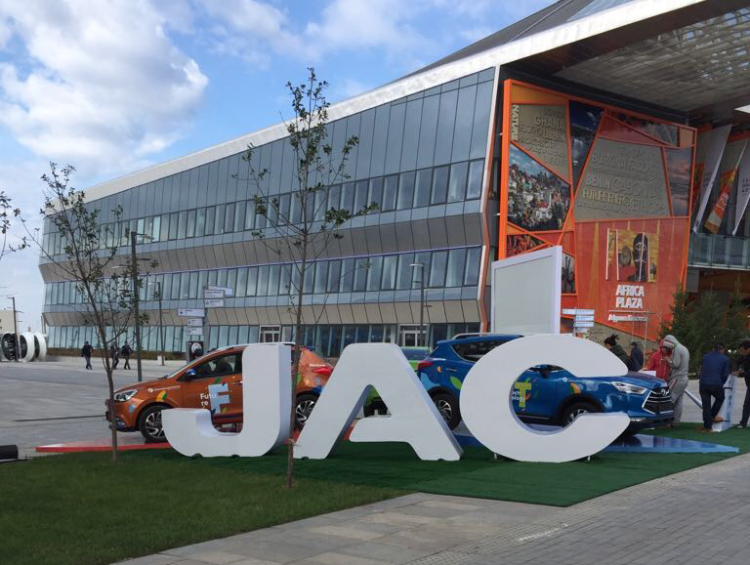 JAC Motors at World Expo in Kazakhstan,2017


As a Chinese saying goes, pick the right tool for the job. Similarly, In order to successfully build a brand image, it is necessary to start from the establishment of showrooms and full utilization of online plus offline dissemination platforms. The opening of JAC's flagship showroom in Cairo represented the highest standard with regard to both scale and service for JAC passenger car in Africa. Since JAC Motors and its Egyptian distributor reached cooperation in 2015, both parties were committed to taking SUV as a breakthrough to build it as a mid-to-high-end auto brand and help JAC Motors reach a new height. In the past three years, JAC Motors sturdily advanced the shaping of brand image. Marketing and promotion had been made the best of step by step from a comprehensive marketing in traditional channels, Facebook advertisements, international auto show, celebrity endorsements, to football sponsorship. Sales and service network had been promoted at the same time. The establishment of a higher standard sales service hardware and software system had greatly enhanced consumer satisfaction and deepened the recognition and recognition of a high-end brand image for JAC Motors.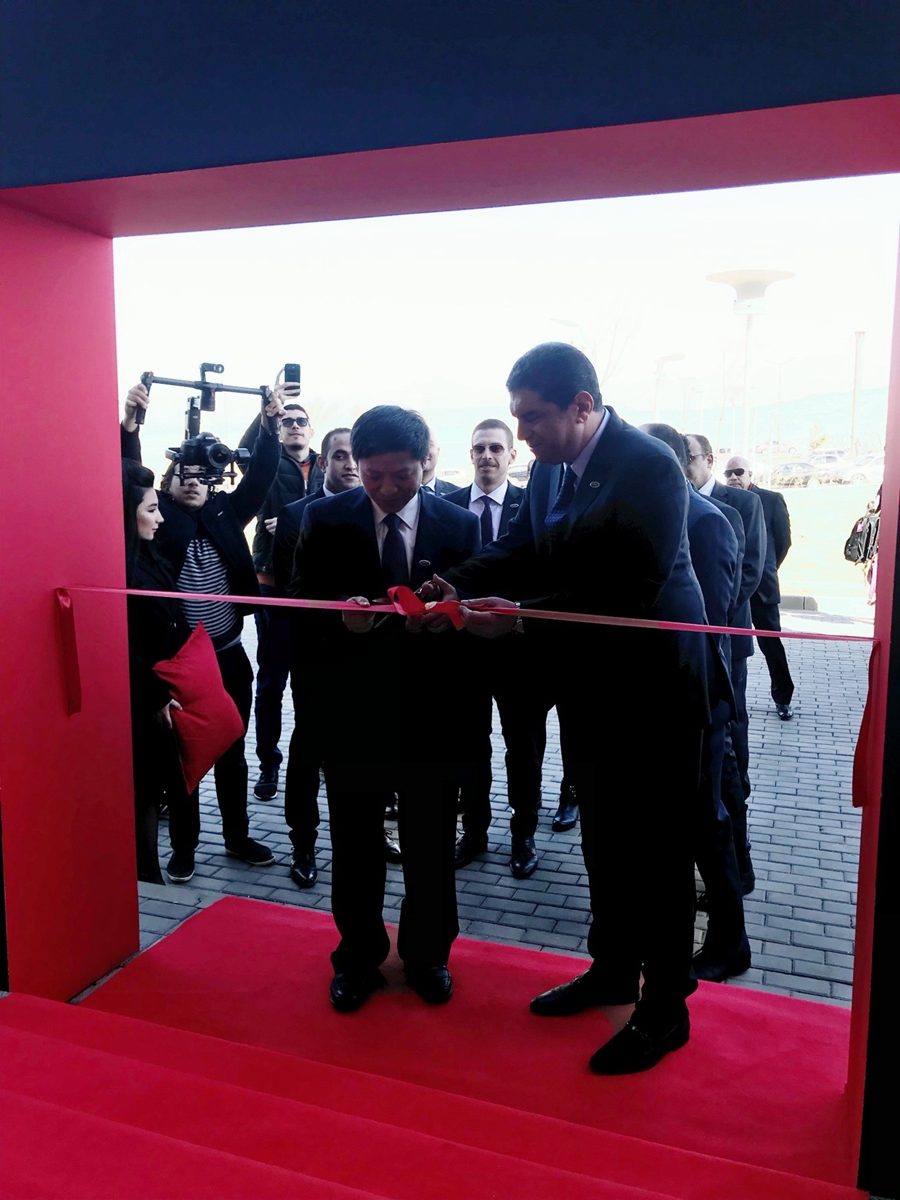 Opening Ceremony of Passenger Car Showroom in Egypt,2017

In 2017, JAC International had reached a new height concerning global market while the horn of JAC Motors for 2018 has already been sounded. With the continuous deepening of the "the Belt and Road Initiative" strategy and the recovery of China's automobile exports, JAC Motors will have a more profound understanding of the international market and achieve accurate marketing at different levels such as products, brands, and services. Greater efforts would be made for higher overseas sales and higher international standings.