March is a very beautiful season and JAC T6 was held the launching ceremony in Bengal. JAC T6 is a hot-selling model and won the honors of 'Best-selling brand award.' and 'Hot-selling award'. It's the masterpiece of JAC which is designed for high-end pickups market. Since it debuted to public, it has won the admiration from customers. In 2007, the annual sales volume of pickups reached 25006 units, a year-on-year increase of 34%, ranking No.6 among industry.

In addition, T6 also has a very outstanding performance in overseas markets. In 2017, the export volume of pickups reached 3123 units, a year-on-year increase of 150&. It has exported more than 40 countries and regions covering Chile, Ecuador, Peru, Egypt and so on, displaying the power of independent pickup brand and winning the praise from auto media around the world.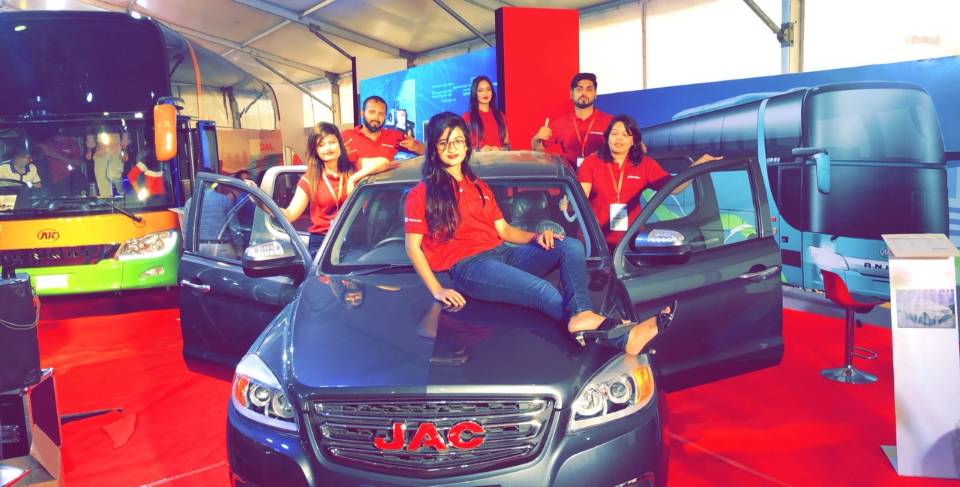 The model of pickup launching this time is a right-hand product especially for South Asia. It has excellent sculpt, high quality, low oil consumption, rich configuration, exquisite workmanship and all sorts of humanized configuration, which can compete with Japanese brands for its parameters having fully competitiveness. We believe that it will bring new driving experience to local customers and become a good assistant for their family and business.