On November 5th , 2017,'New logistic in the future'-JAC truck electrification releasing conference was held in JAC booth of Macao auto show 2017 successfully. Mr. Zhang Xueping,deputy secretary of the CPC central committee of Anhui province, Mr. Xu Chongxin,member of the standing committee of the CPPCC, Mr. Han Xiaojun,the general manager of China machinery international cooperation co. LTD, Mr. An Jin, the board chairman of JAC Group and Mr. She Cairong , the vice general manager of JAC Group were invited to attend this ceremony with more than 40 distributors, media and customers.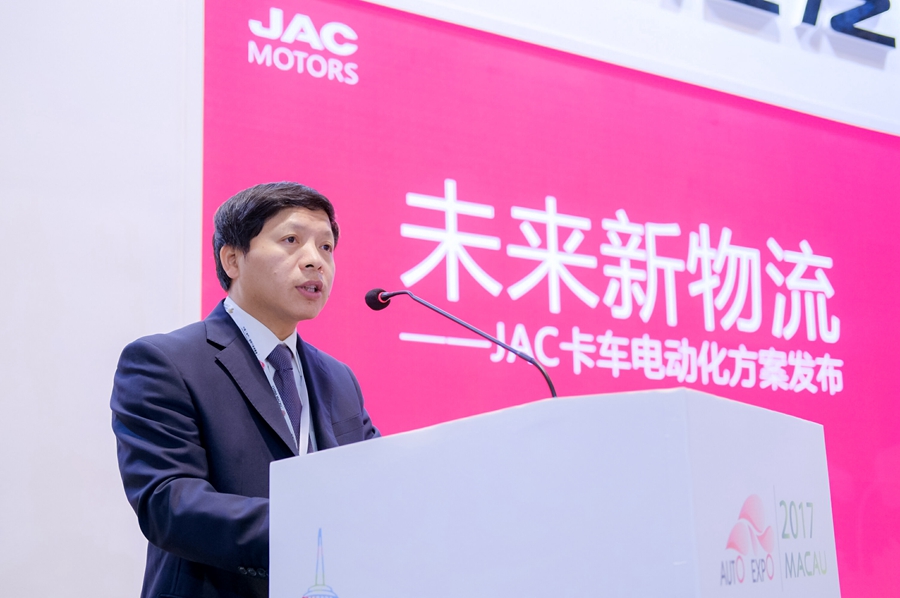 With the growing support of China to energy new development, the new energy vehicle has become the most important factor of automobile company. JAC has integrated new energy technology advantages with traditional commercial vehicle advantages and provided more effective and energy-saving solution. And Mr. She Cairong delivered the welcome speech and introduced the business performance of JAC and future planning. Mr. Yu yang, the general manager assistant made an induction of JAC electric truck, which can provide two technology solutions: pure-electric and extended-range. And according to different loading demands, JAC has planned i3,i5,17 three electric truck platform covering right and left hand driving from 2.5 ton to 12ton.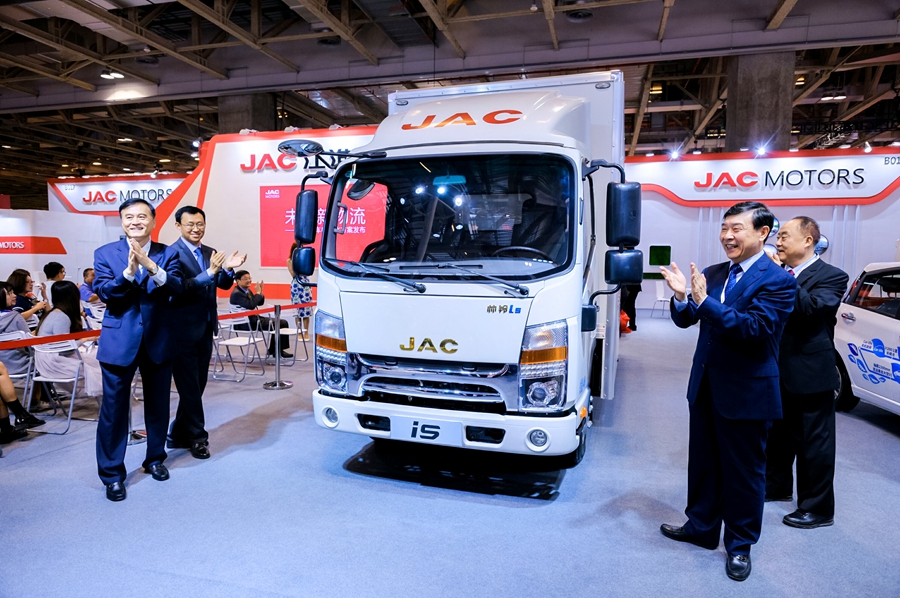 At last, JAC I5 was unveiled the curtain to the public.