On 27th October, in the lakeside of beautiful Chaohu, JAC released its newest pure-electric SUV iEV7S equipped with the latest technology of liquid cooled battery control, and has a homologous R&D with Terras.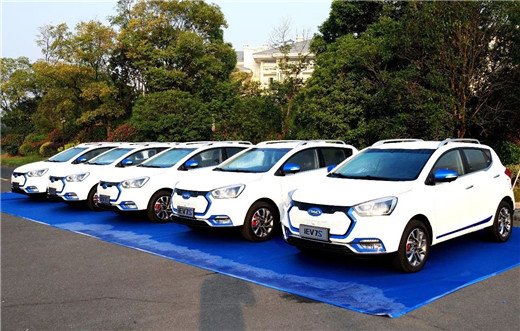 Owing the technology of liquid cooled battery control, iEV7S can covered all land of china, no matter the coldest area of northeast or the hottest area of southeast.

Outstanding appearance - the dynamic blue and white matching
Owing liquid cooled battery control technology, iEV7S can achieve the coverage of all land in China, no matter in the coldest area of northeast or the hottest area of Xinjiang.

JAC iEV7S can be honored as the most beautiful SUV in China. The car body is adopted with classic matching of blue and white. Honeycomb front grille is handsome and dynamic, One-piece closure front face creates a feeling of high-tech, and glaring LED daytime running lamps with double-five sporty rim is energic and dynamic.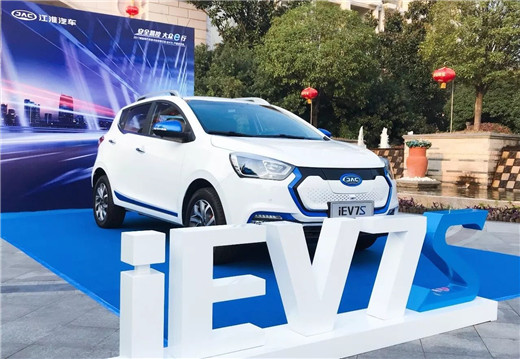 Exquisite and elegant interior trim

iEV7S overall size is 4135mm*1750mm*1560mm and the wheel base is 2490mm. there is enough space for family demand. The interior trim is adopted dual-color sporty style and red &black matching, in line with the aesthetic of young. The seat is adopted high leather sporty seats and rear seats can achieve 4/6 allocation. The three-frame car wheel, 8 inch multimedia touching screen and a variety of interior color matching can satisfy individuality requirement.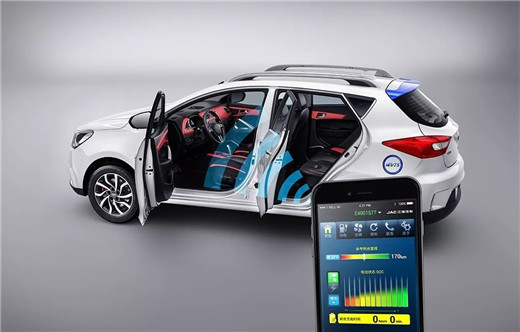 Enhanced Hi-Connect, improving driving pleasure

iEV7S has made a lot of promotion such as 8 inch multimedia touching screen, navigation and visual imaging system. Wherever you want to go and whatever songs you want to listen, just speak out.

Besides, PEPS, CCS, 360 panoramic image, automatic constant temperature air-conditioning, TPMS, EPB and automatic light up are all standard equipment. And as the essential system of internet era, carlife is necessary. Not only that, it also can achieve mobile phone APP long-range control, through mobile phone, we can diagnose and treat failure, open air-condition, automatic charging and locating the car.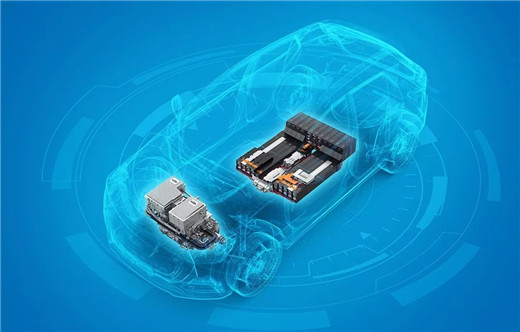 The first single pedal energy recovery system in China

iEV7S is adopted high ratio energy ternary lithium battery, the battery capacity reaches 39Kwh, the maximum range is 350KM and the comprehensive working condition is not less than 280KM. it's used single pedal energy recovery system which is the first one in China and the energy recovery contribution is as high as 17%, and each kilowatt-hour is more than 7 kilometers. Meanwhile, it's equipped with liquid cooling technology, which can control the battery temperature between 10 to 35 degrees centigrade. So even in very cold condition, the extended range can't be changed.


350KM endurance mileage can ensure the long distance travel and 1.5 hour can complete 100% charging,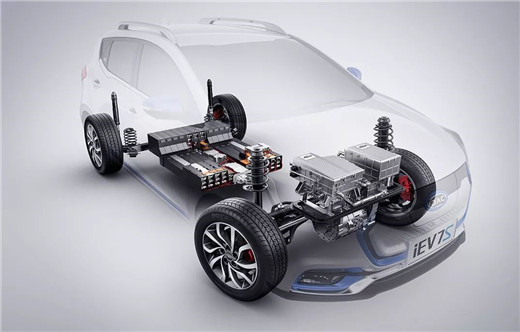 The newest liquid cooling technology, breaking through the limit of cold and hot

iEV7S is equipped with the newest R&D liquid cooled battery control technology, which can control the temperature between 10-35 degrees centigrade and guarantee the safety of battery. The technology is in the leading position in the world. Besides, JAC five-level battery safety management system, liquid cooled technology and strengthened electric vehicle chassis can make sure the safety of battery.

In the active safety, iEV7S also pays a high attention. The completed vehicle safety level reaches ASIL C-level standard and automatic night light opening, hazard light turning in priority, a key lifting, VSP Pedestrian warning system. If the driver forget to pull the brake, it can be automatic pulled; if the driver back without a seat belt, it can't be move.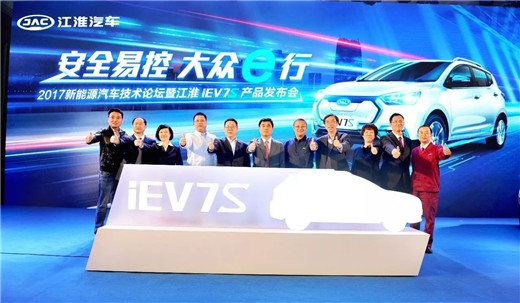 Outstanding performance


In the terms of dynamic, iEV7S is equipped with 85kw torque engine, 270Nm output, which is better than 2.0L fuel engine. And 0.5 kilometer speed up is less than 4.5 second, which is faster than traditional cars.


Besides, the chassis of iEV7S is adjusted by German experts and made a breakthrough of electric car four kinds of anti-impact's electric drive technology, driving more smooth and stable. In 2017 CCPC, iEV7S won the championship in Karamay and Yancheng station, so its cross-country ability and operability have been fully proved.