From 27th to 29th 2017. China Car Performance Challenge had been held in Karamay and JAC Iiev7s won the champion of pure-electric SUV group by virtue of its excellence performance.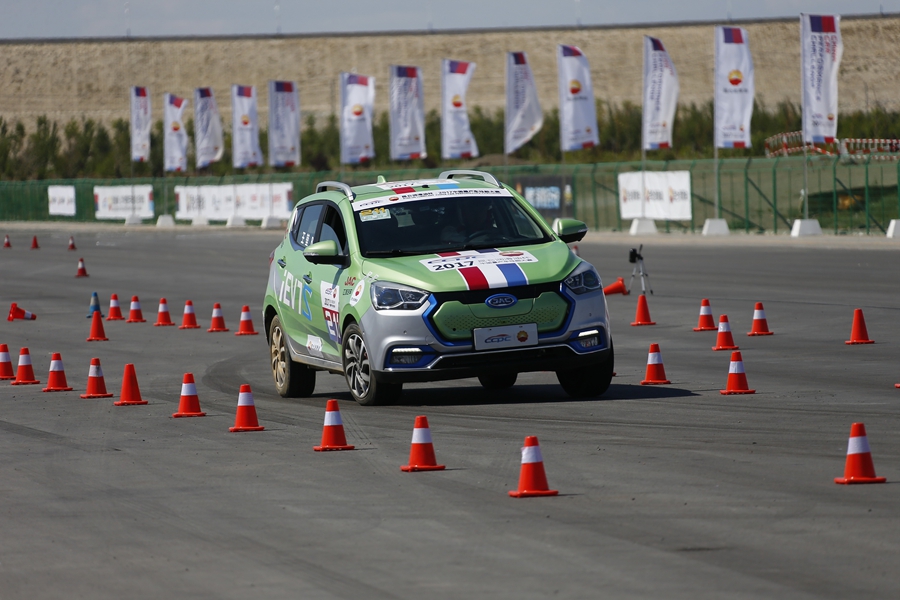 CCPC is a National automobile event which is held by Chinese Automotive Technology & Research Centre and General Administration of Sport of China. And meanwhile, it's also the unique competition of totally not- modified the production cars.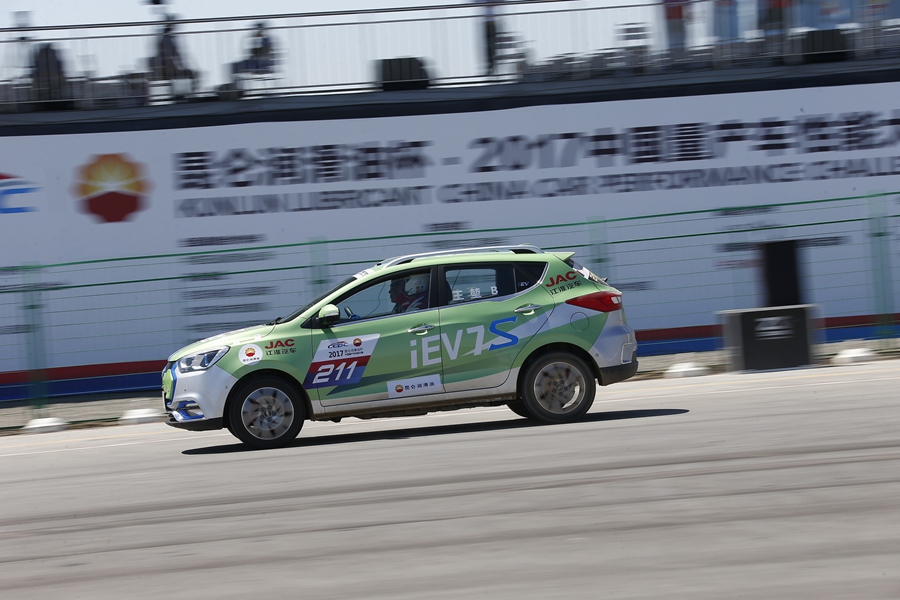 In the station of 2017CCPC, the competing cars need make the competition in very complicated road environment to test the comfort, power, chassis and operation performance level.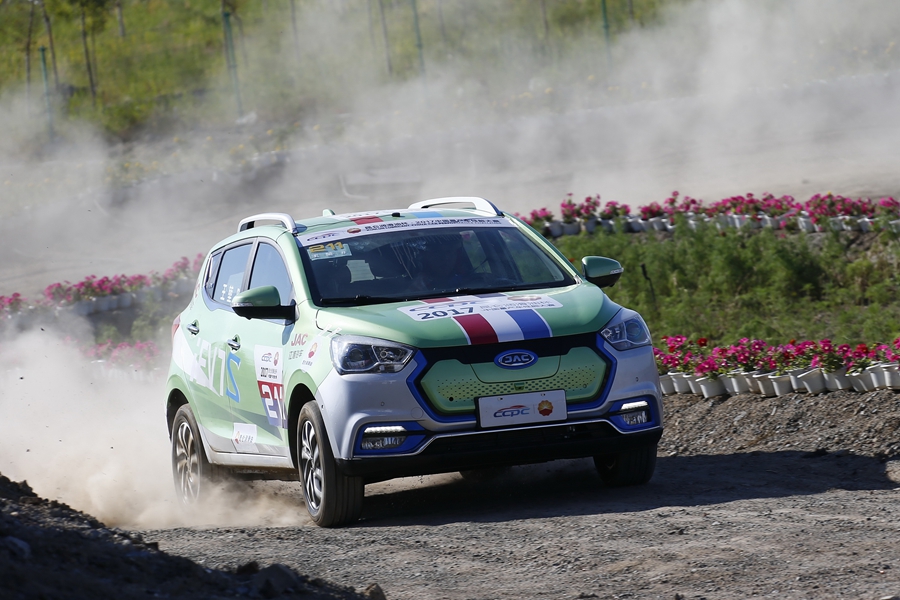 JAC Iev7s is the newest original design pure-electric SUV. In the competition of Karamay station., JAC ranked the first in 'Straight line braking', 'Coiled around the pile', 'Elk test'and 'A time trial' respectively, and finally it won the champion of pure-electric SUV group.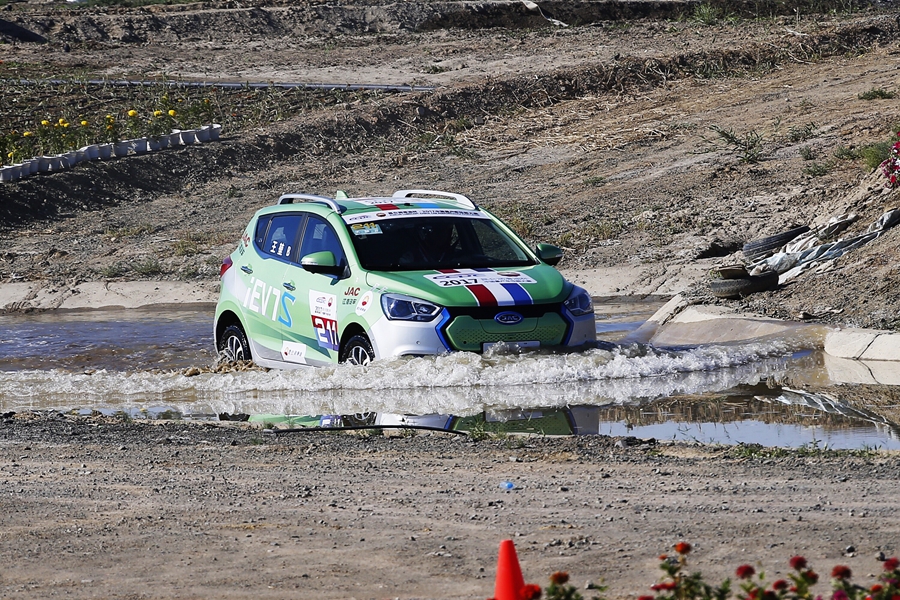 In the terms of power, JAC is equipped with liquid-cooled permanent magnet synchronous motor, which the maximum power is 85kW and the maximum torque is 270N.m. The highest speed is 130km/h, and 0 -50km acceleration time needs only 4 seconds. During the hard cross-country race, JAC Iev7s'excellent driving performance was taken to the extreme.



During the 'Long distance economic test match', JAC Iev7S also had a very wonderful performance and ranked the top position. By virtue of excellent energy recovery technique and 39kwh ternary battery, JAC IEV7S'comprehensive working condition driving range is 251km and the longest driving range can reach 350km.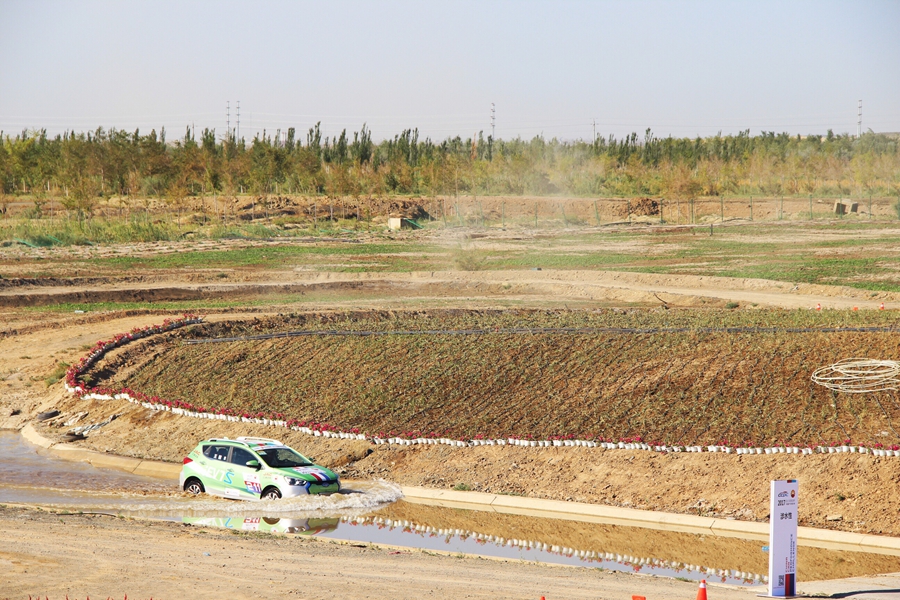 For a long period, JAC has always adhered to the key technology research and development route of 'Energy conservation, environmental protection safety and intelligence'and made progress in the field of energy conservation and environmental protection by its practical action. This time, JAC Iev7S won the title which is a good prove of its technical strength in the field new energy.