On July 7th 2017, JAC Sunray vehicles were delivered to Ecuador's embassy in Beijing, China. Mr.José Borja, Ecuador ambassador to China and the representatives of JAC International attended this ceremony.

Ecuador's embassy gave a very high attention to this activity. Mr.José Borja, Ecuador ambassador to China with other four officers attended this activity.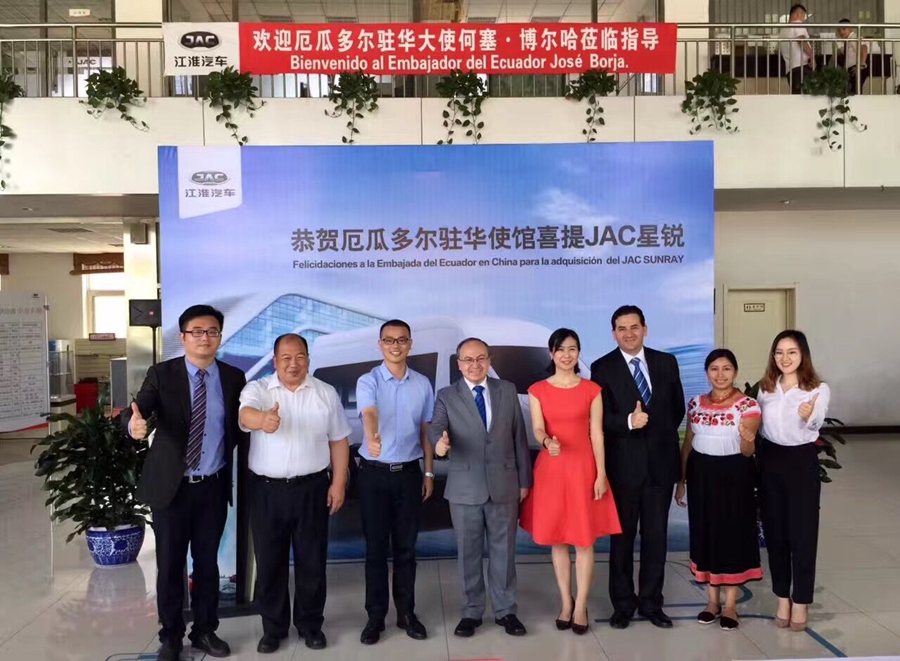 In the delivery ceremony, Mr.José Borja expressed that:'this is another milestone event of JAC in Ecuador. This vehicle will be responsible for receiving Ecuador's government delegation when they visit China. It's a very good chance for JAC to show itself. And JAC S2 and S3 will launch into Ecuador very soon'. He believed that Ecuadorans like the products of JAC and JAC will achieve more accomplishment in this market.

The representative of JAC International said that:Great thanks for the trust of Ambassador to JAC products. And JAC will bring better products and service to Ecuador market.