During the first half year of 2017, JAC N Series have sold 27,000 units (including exports), up by 6%, winning the favorable comments from the customers.

On April 19th, JAC World Truck strategy was released globally at Auto Shanghai 2017, and since May, it was released in succession in eight Chinese main cities including Guangzhou, Dongguan, Hangzhou, Suzhou ,Weifang, Xiong'an, Beijing and Dalian.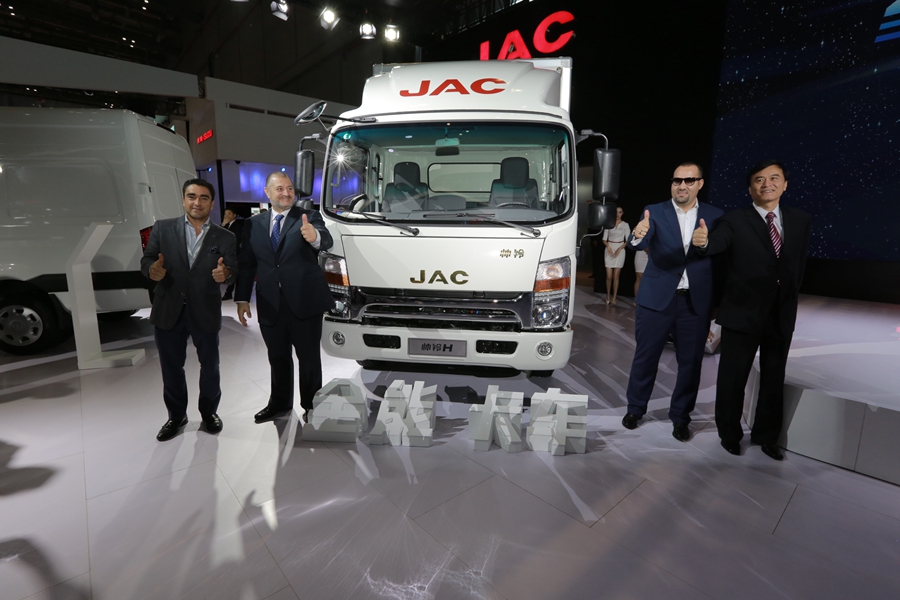 JAC N Series World Truck, as the first landing product, is the high-end product facing global market. JAC World Truck is the high-end product facing global market. It is based on JAC global five- level R&D system, global intelligent 4.0 platform, global cooperative alliance, global new energy platform and global service platforms, covering full customization system, full intelligent system, full energy-saving system and full value system. It doesn't only represent the new heights of JAC light-duty trucks, but also stands for Chinese light-duty trucks competing with the world first-class level.

During the last half year of 2017, facing challenges and opportunities, JAC will stick to the objective of brand upgrading, and build the brand image of 'good-looking, excellent quality, superior performance, fuel consumption and intimate service', continuously realizing its value in the high-end market.