After half a year dedicated preparation, on May 18th , 2017, JAC Frison pick-up was released into Medellin, the second largest city in Columbia. All Autocom salespersons attended the launch ceremony with JAC visiting delegation, and more than 10 Medias were invited.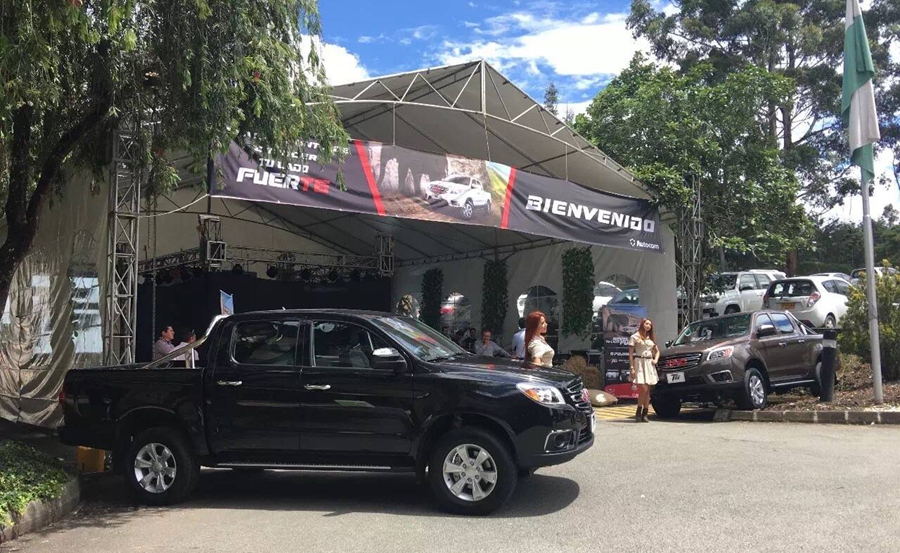 In 2017, the world economy faced changes, while the cooperation between China and Latin American countries become the focus of the enterprise and the country. As one of the most important markets in Latin American, Columbia has demonstrated incline economy situation.in 2017.The launch of Frison Pick-up, which is JAC important strategic product, has caught the attention from the distributors and the industry insiders.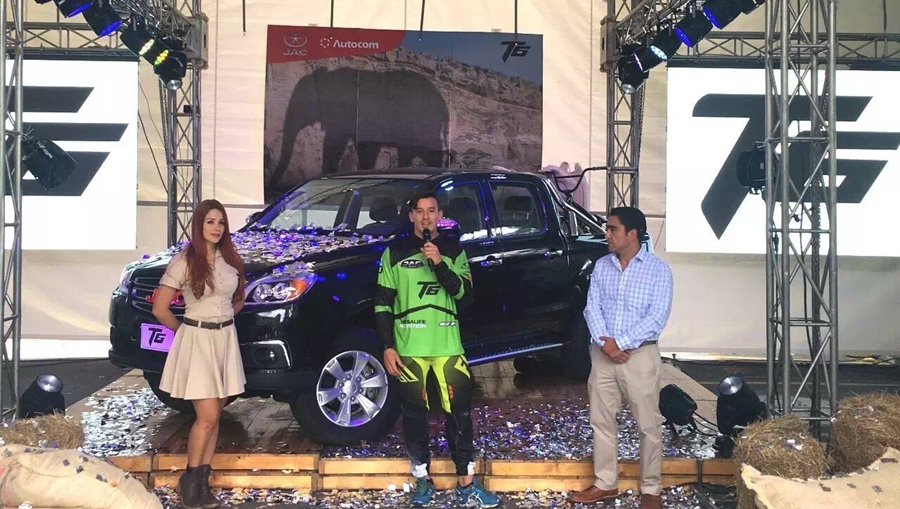 During the ceremony, Autocom general manager unveiled the newest JAC diesel four-drive pick, and introduced the strong power, superior configurations, and outstanding products quality to the media. Based on the attracted appearance design, excellent power performance and driving experience, Frison Pick-up has successfully won the recognition from the media and sub distributors.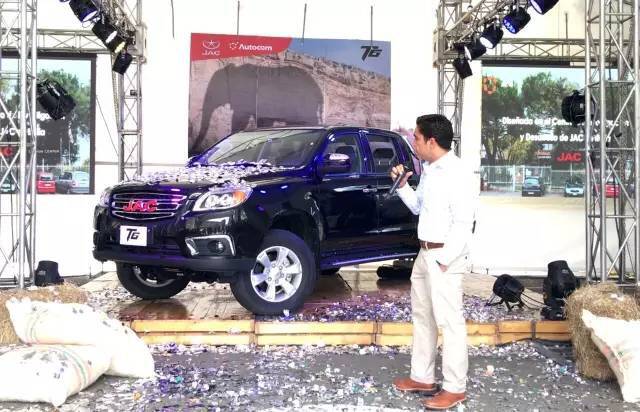 On that day, Frison Pick-up spokesman, London Olympic cycling medal winner, Mr.Carlos Mario Oqendo also came to the ceremony. Autocom provided to him with one-year free trial Frison pick-up, Mr Carlos shared his using experience with the audience, and gave high compliment to Frison Pick-up, he said the cross-country spirit of Frison Pick-up chasing excellency perfectly coincides with the spirit of the sportsmen.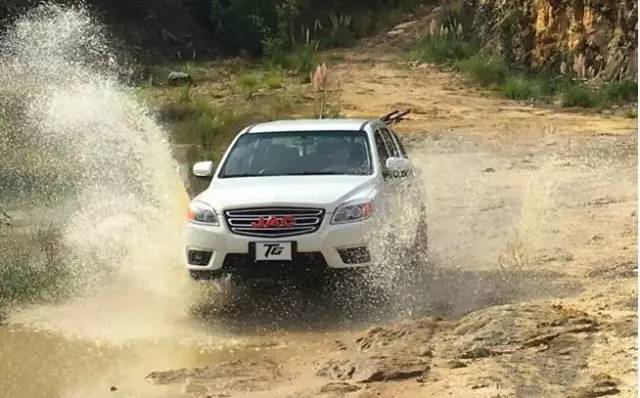 In the afternoon, Autocom has invited the salespersons and media to attend the test drive in the cross-country site of Medellin southern mountain region. The attendees drove Frison steadily along two extremely adverse roads, the professional driver said:" it is amazing that driving this pick-up which is equipped with 1.9T engine can bring me so marvelous driving experience, it is amazing that the manufacturers can achieve so great designs and manufacture. "