On April 19th, JAC with more than 40 models covering commercial vehicle , passenger car, new energy vehicle and core power as the theme of 'Integrity & quality, technology& life'staged itself in the 17th Shanghai International Automobile Exhibition. Especially its high-end products such as S7, A60, M6, N-series truck, K7 and bus have drawing the attention from the public, which is showing JAC new achievements under the strategy of 'expanding and enhancing commercial vehicle business, refining and optimizing passenger car business and vigorously developing new energy vehicle business.'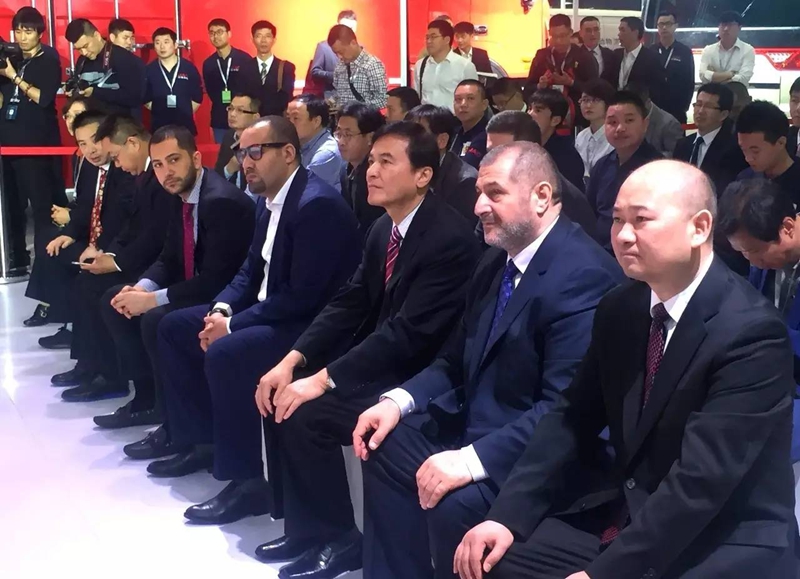 JAC S7 is releasing into Chinese market

In the morning of 19th, nearly 200 mainstream media and experts witnessed JAC new SUV- S7 releasing into the public in China.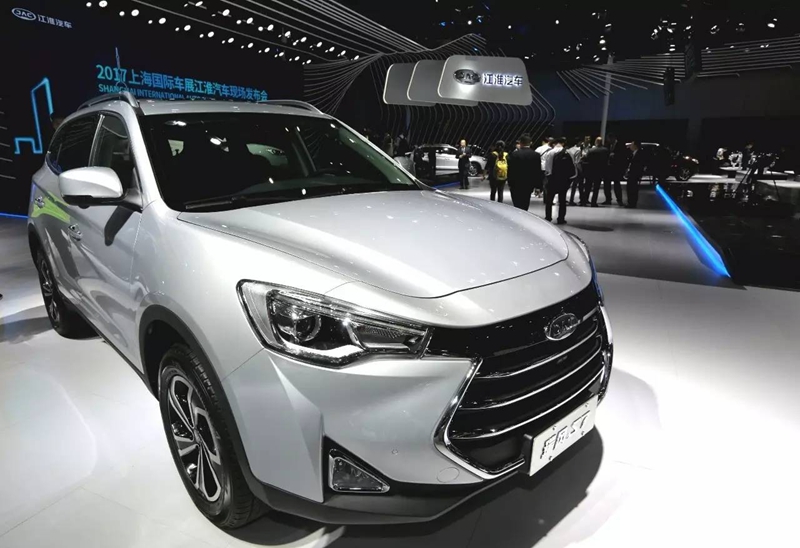 JAC S7 is qualified of 'High-scale, High-configuration and High-performance'. The Body's dimension is 4790mm/1900mm/1760mm and the wheel base is 2750mm, which makes S7 in the advantages of space performance even can match with the middle-class SUV. In the terms of configuration, S7 is equipped with some high-level intelligent equipment such as self-adaptive cruise control, lane departure warning, autobrake, anti-collision warning and blind spot monitoring etc. Not only makes S7 standing out from the same-class SUV but also even reach the level of semi-auto drive. 'High-performance' is basing on 1.5TGDI+6DCT 'platinum transmission', three mainstream cutting-edge technology of 1.5TGDI, turboharging and DVVT; the maximum power is 128Kw, the maximum torque is 251Nm and 'Top 10 Chinese engine' integrated with small loading economy and heavy loading dynamic.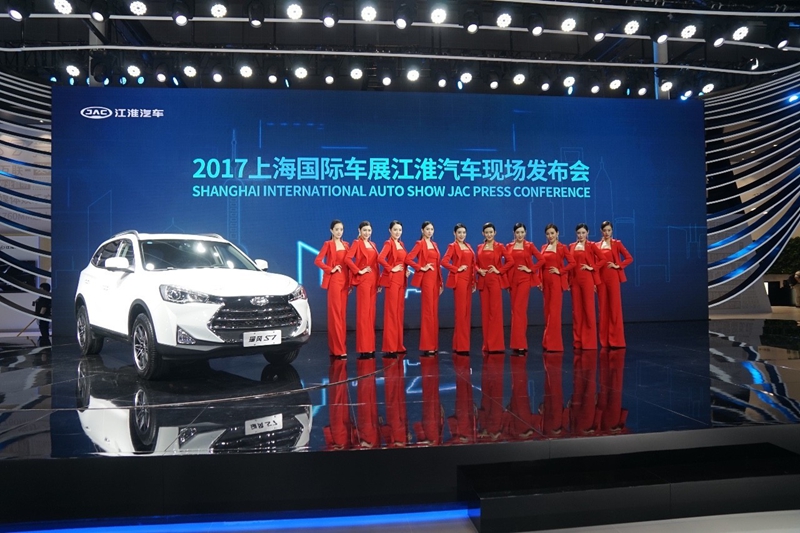 In the press conference, JAC announced that it will hold the most difficult extreme long-distance test .The destination of this test is Lhasa and it will be divided into three-way (from Sichuan to Tibet, from Qinghai to Tibet and from Yunan to Tibet). The test roads will include city, urban, highland, mountains and desert to test the vehicle condition, which will cover all kinds of roads and transportation to show the reliable quality of JAC S7 to customers.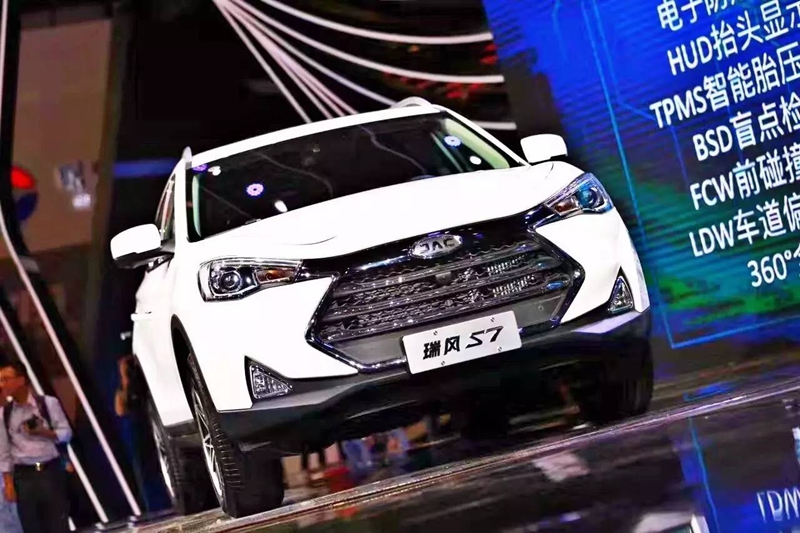 JAC World Truck Globally is Launching into the Market

JAC World Truck strategy was released in Auto Shanghai, and meanwhile the first model of JAC World Truck-N series announced its global launch into the market. JAC World Truck is China initiative world-class truck strategy based on the completely new logistic philosophy, which not only indicates JAC commercial vehicles future R&D direction, but also represents JAC commercial vehicles top products series.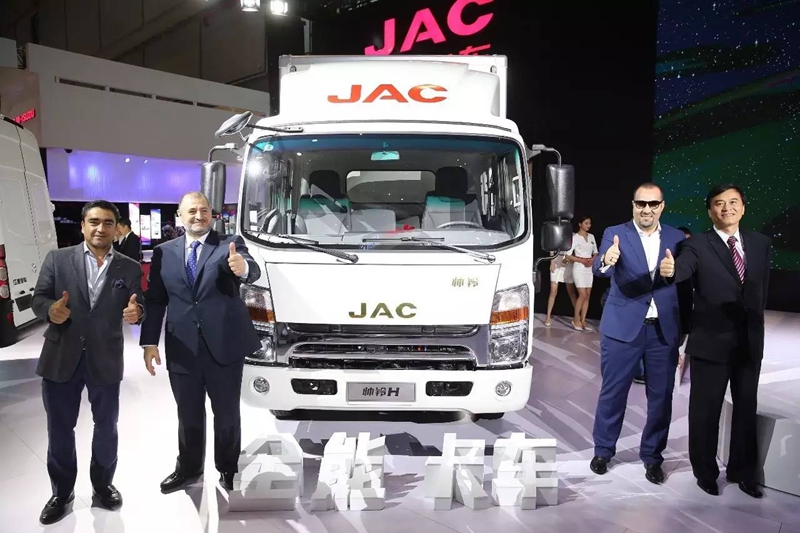 JAC World Truck was the pioneer in realizing the industrial integration customization system. On the basis of more than 220 products series, JAC World Truck can completely meet the high-end personalized demands from different regions, different environment and different industries. More than 300 products customization are provided, for example, the basic version, express version, logistic version, cold train transportation version are provided according to different industries and different road conditions. As to the global complicated geographical environment and climate, JAC World Truck has frigid zone version, plain version, plateau version for choice; Considering the trend of modern logistic intensity, high efficiency and intelligence, JAC World Truck has supplied main line logistic version, branch line logistic version, micro line logistic version and end line logistic version.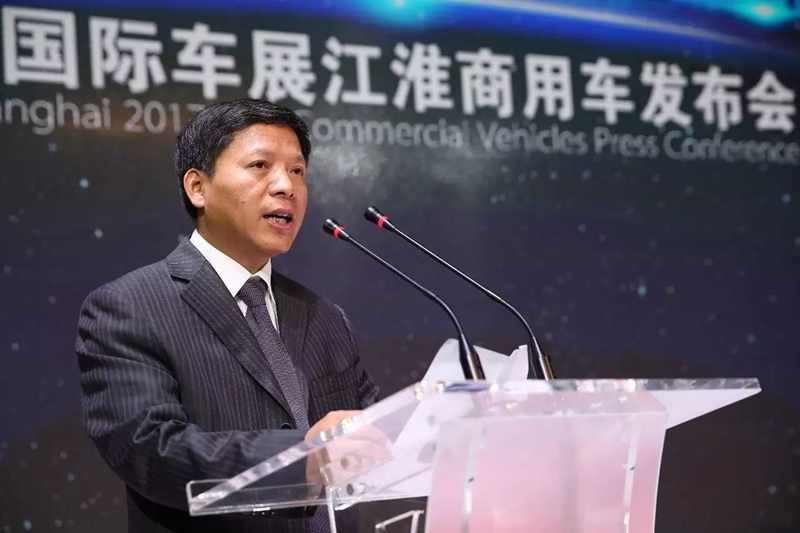 The combination of intelligence and commercial vehicles has greatly improved the products strength. JAC World Truck has created six dimensional intelligent systems in the aspects of vehicles comfort, security, driving, interconnection, energy saving and service, with ten leading applications such as connected cars, dual airbags, 360° images and intelligent voice system, fully enhancing the vehicles using value, providing more convenient and high efficient vehicle using experience. Besides, introduced by JAC relevant technology responsible person, JAC light-duty trucks have started the research of more intelligent configuration function such as ESP、LDWS、AEBS which will be applied into the mass produced vehicles.

Relying on the four energy saving systems and 256 energy saving technology upgrading, JAC World Truck have been equipped with the world's leading technology power, which can not only meet the National V emission, but also have the capability of upgrading to National VI; In addition, depending on the new energy technology advantages, JAC has established two light-duty trucks platforms of pure electric vehicles and plug-in vehicles. According to the introduction, as the deeper cooperation with Navistar, JAC will lower 30% of the comprehensive fuel consumption, and lower 50% of the comprehensive carbon emission.

JAC Heavy-duty truck K7 grandly is debuting

In this JAC commercial vehicle exhibited team, the newest heavy-duty truck K7 has drawn the attention from the public as soon as it's debuting. It's a world fist-class wind resistance- lowered heavy-duty truck through many times advanced aerodynamics simulating optimization. With 540 power engine, ZF AMT transmission, large torque & small ration axle and 95 kilometers/ hour speech when the engine reaches 1300 RPM, high dynamic. Meanwhile, K7 is adopted high-roof cab which provide sufficient space for drivers standing and walking freely, 910 L super large storage space, widen sleeper, power sunroof, folding table, car refrigerator, automatic air-conditioning, very comfortable.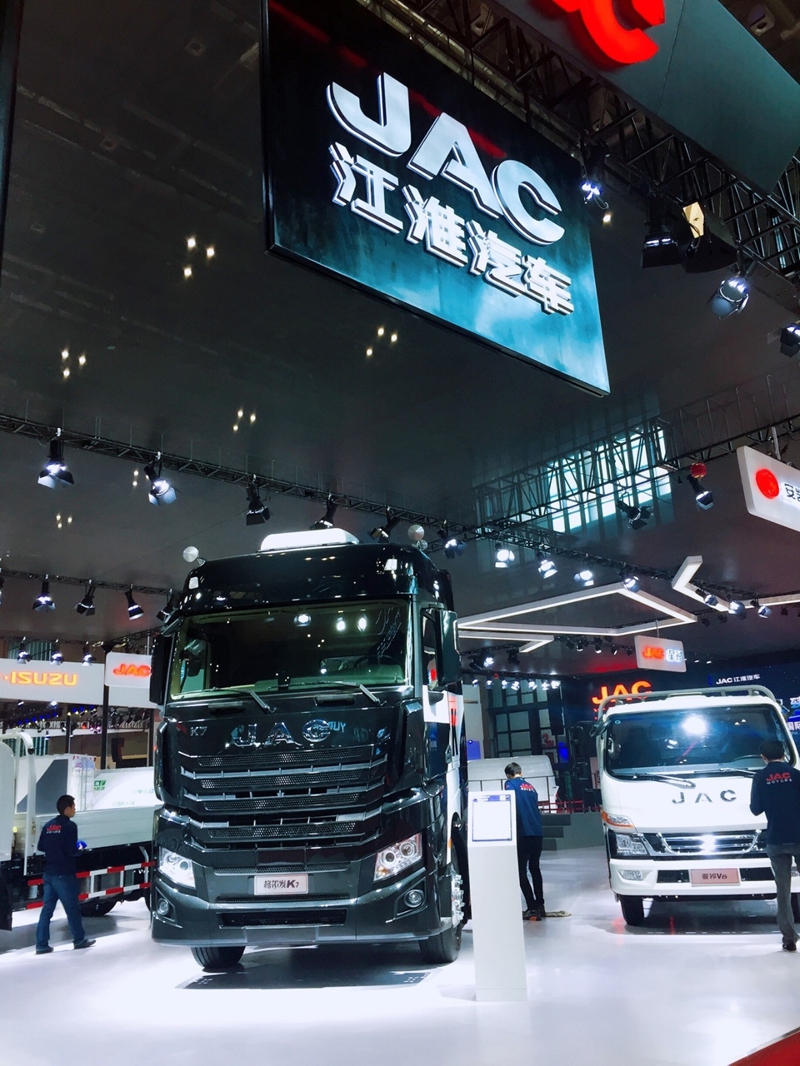 In the future, JAC will continue to adhere to the strategy of expanding and enhancing commercial vehicle business, refining and optimizing passenger car business and vigorously developing new energy vehicle businesses, in accordance with the core value of customer-oriented, quality-based and be realistic and pragmatic, and always adhere to 'upgrading brand, leading technology, platformed products, overlapping development, refined manufacturing and internationalized markets', providing better products and services for global customers and speeding up JAC brand upgrading.