April 7th was JAC's Brand Day and we held an exhibition to showcase our range of 40 vehicles to the public! Our strong and determined brand image is reinforced with our high-quality products and intricate display of the technical capabilities of our vehicles. Aligned to our core values of excellent customer service, high quality and high practicality, we will continue to develop our commercial vehicles, passenger cars as well as electric vehicles.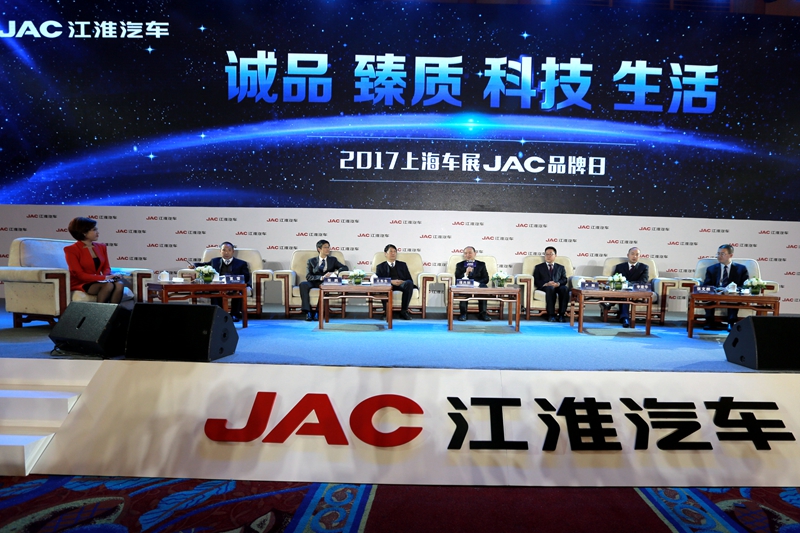 Breaking the ice: the core is in 'brand upgrading'

Auto manufacture industry has always been called 'Comprehensive training ground', which represents the national comprehensive strength. In 2016, the production and sales of Chinese automobile was broken through 28 million units and maintained the top 1 position for consecutive eight years globally. Under stimulation and support of policy and SUV models, Chinese independent brand passenger car sales volume exceeded 10 million units first time.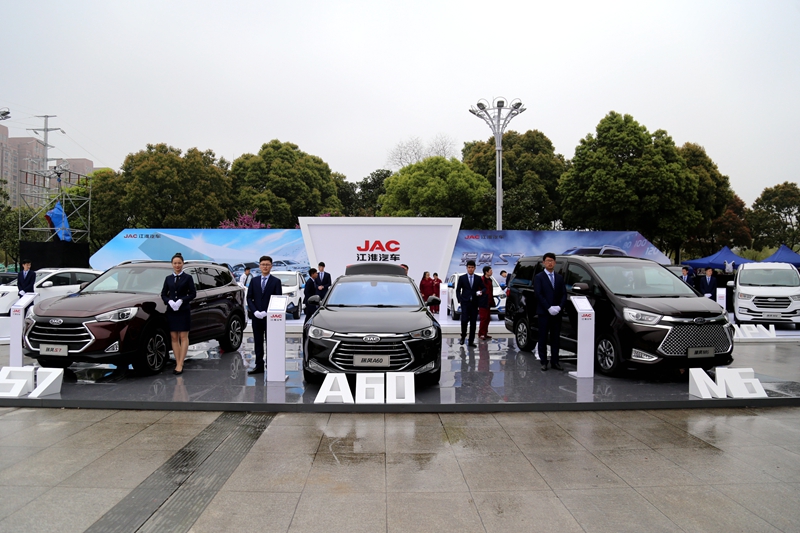 'The breaking through of independent brand is not mean how large the market it is but is for brand upgrading. When Chinese independent brands can match with world-famous auto brands, we can say that is 'breaking through'. So brand upgrading is the most important question of Chinese auto industry need to solve in the next step'said by Mr. An Jin, the board chairman of JAC.

Route: the key is in technology innovation

For many years, JAC has always insisted on putting 3-5% sales revenue as R&D investment. 'Energy saving, security, environmental protection and intelligent'as its key technology R&D route, basing customer value to build five-level R&D system, NAM process and strong matrix organization system, creating a good innovative new environment, and providing satisfied products to customers. To form a completed & positive R&D system covering completed vehicle, core power train, key spare parts development and test, and own a high-level R&D team with more than 400 engineers. Recently, JAC has continued to finish the national 863 project, science & technology support project, new energy vehicle technology innovation project and other dozens of national –level science and technology planning projects and owns all kinds of 8732 patents, among them of 712 inventive patents.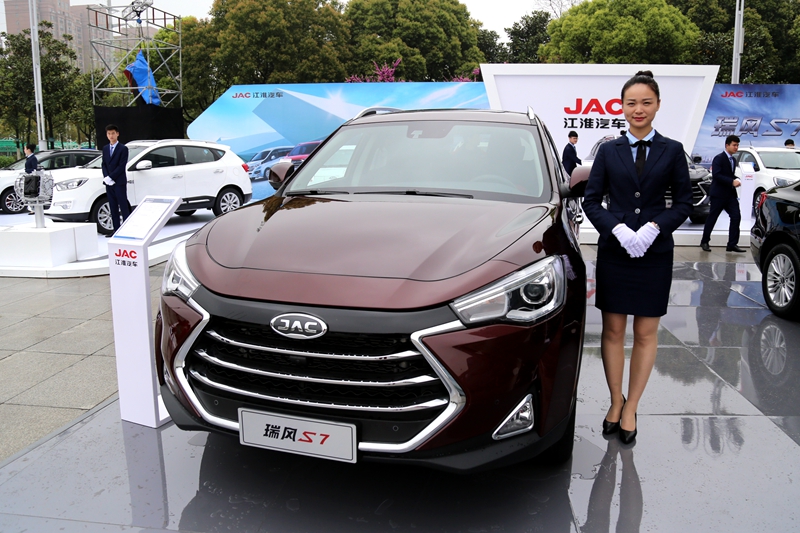 In the field of new energy vehicle R&D, JAC has mastered three core technologies of pure-electric vehicle battery module, motor and electric control and key technologies of power steering, electric braking, energy recovery, remote monitoring, especially the breakthrough of the battery thermal management technology and intrinsically safe management technology. In the field of demonstration operation, JAC IEV has been in the leading position of industry. Until now, the sales volume has passed 35,000 units and total mileage has exceeded more than 600 million kilometers.

JAC 1.5TGDI+Hyboos hybrid electric vehicle with turbo charging with inter-cooling, GDI, DVVT and 48 volts BSG, which is a high-effective direct injection hybrid product basing on global latest technology platform. These technologies can save 30% fuel consumption compared with the same-class vehicles in the market.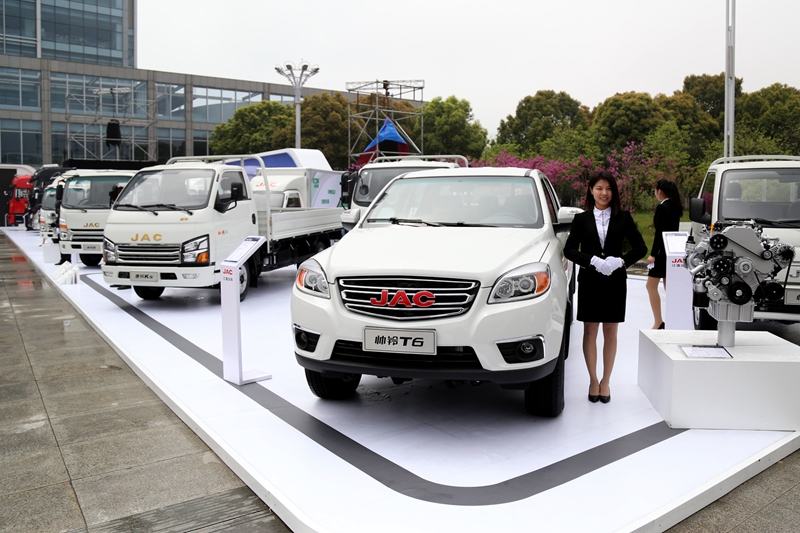 In the field of intelligent vehicle development, JAC has proposed '445'strategy, from four dimensions of 'intelligent interaction, intelligent driving, Intelligent interconnection and intelligent service', four stages of DA, PA, CA and HA, providing better interactive experience, higher safety, more convenient interconnection and more intelligent life.

In the field of commercial vehicle, 2.0L、2.7L、2.8L engines have been applied in many models and with JAC unique 'golden power train', JAC truck has excellent performance in the terms of dynamic, economy and reliability.

Creating high-end product portfolio

In 2017, S7, M6, K7 and other high-end products will launch into the market, which will provide more guarantees for JAC's brand upgrading.

JAC new SUV- S7 is about to release into the market, which is equipped with 1.5TGDI and 2.0T+ two models engines, six automatic transmission, powerful dynamic; in the terms of safety, S7 is adopted six airbags, ACC, AVM, LDWS, BSD, AEB-city, ADAS and other advanced technologies, making driving more safety.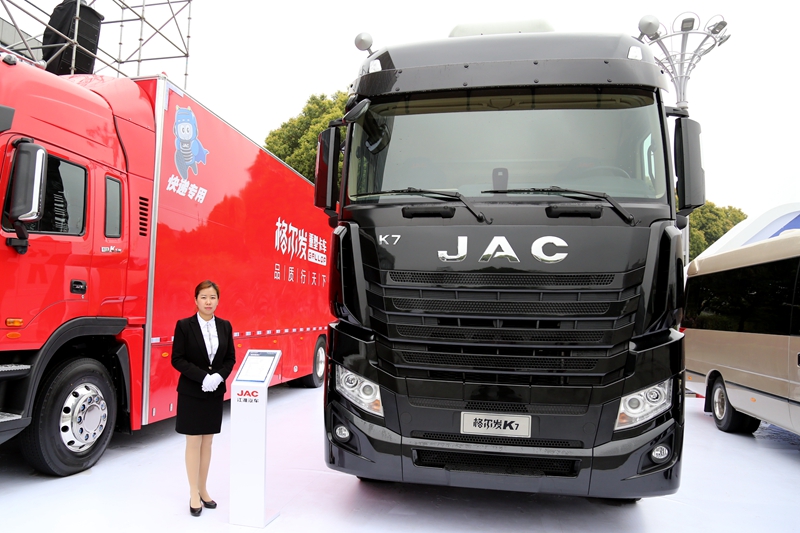 Facing future, JAC will continue to insisting on the strategy of 'strengthening commercial vehicle, refining passenger car, developing new energy vehicle', adhering to the core value of 'customer-oriented, quality-based, be realistic and pragmatic '. Maintaining the route of 'upgrading brand, leading technology, platformed products, overlapping development, refined manufacturing, internationalized markets'; Based on the interests of consumers demand, JAC will become an excellent representative of Chinese auto brand.